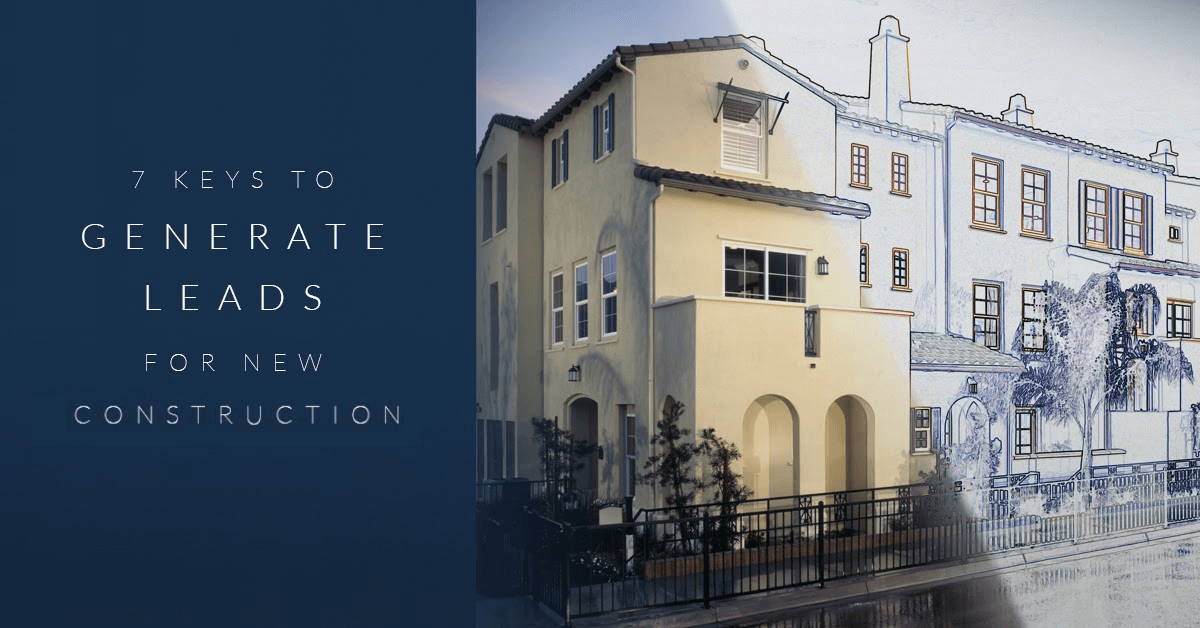 7 Keys to Generating Leads for New Homes
---
Regardless of what phase your development project is in- it's never too early to start drumming up hype and generating leads. As a marketing agency dedicated to helping agents sell luxury homes, we at LUXVT have learned a thing or two about what it takes to promote your new construction and reach the right type of clients. Read on to find the top tips to build your client list, long before you launch your first presale.
Need a boost with your next New Home Marketing project? Consult with a LUXVT Expert now!
1. Invest In Picture Perfect Renderings
A picture speaks a thousand words. It doesn't matter how much you describe your new building construction, you need to provide potential buyers with some stunning visuals to get them to envision living there. To get a head start on promoting your new construction, it is wise to invest in some quality photorealistic renderings. Modern rendering technology is so advanced it's almost impossible to tell them from high end photographs. And having high-quality renderings on hand will pay off in multiple ways as you build out your promotional campaign- which may include components that require great images- such as catalogs, landing pages, and billboards. 
2. Upgrade to User-friendly Floor Plans
Another crucial element to creating a great marketing package for your new construction is to include user-friendly floor plans. These are very different from the floor plans and blueprints you might hand off to your architects or contractors- the goal of these is to give potential buyers and investors an idea of the layout and space as home dwellers. This means these should be a lot more decorated than traditional floor plans and should feature additional details such as painted walls or wallpaper, furniture layouts, plants, lighting systems, and more.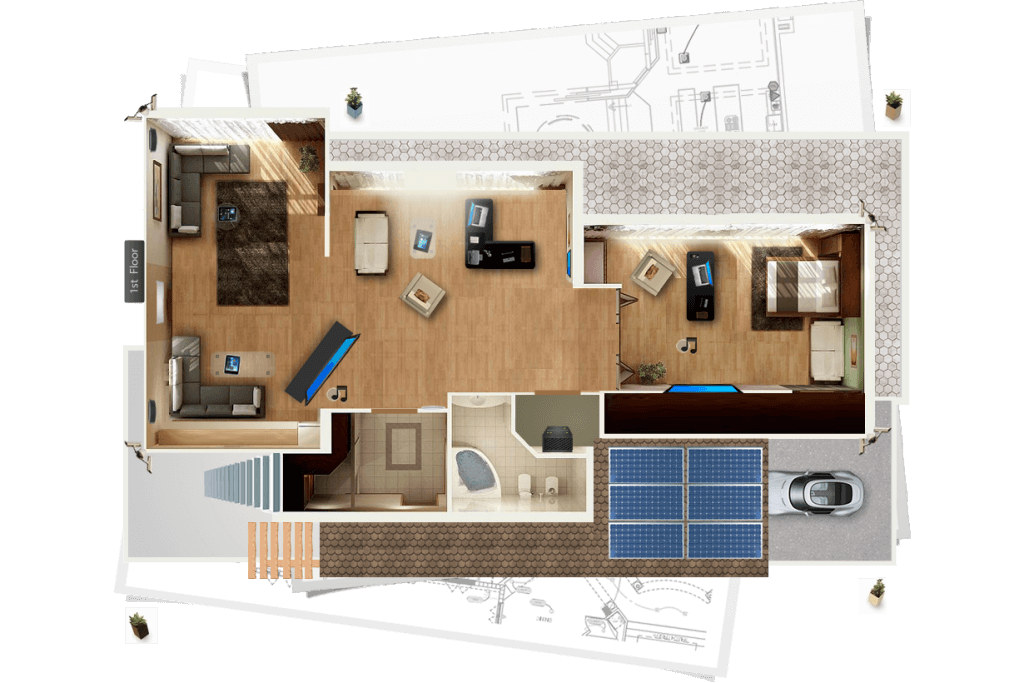 3. Entice with an Exclusive Buyer Catalog
To build your email list, a great strategy is to offer an exclusive buyer catalog in exchange for an email. You can launch a "sneak peak" exclusive buyer catalog that includes a collection of renderings, floorplans, finishing options, building details and pricing to interested buyers. Paired with messaging that makes the users feel first in line, such as "catch the first glimpse" or "join our email list and receive priority pricing & purchase information", interested buyers will be eager to share their information with you in exchange for exclusive information for them.
4. Cinch the deal with a Professional Landing Page
A well designed landing page is another great way to capture interested buyers. As mentioned earlier, visuals play a huge role, so make sure you have at least 1 or 2 great images or renderings to use for your site. Second to that is great messaging- provide an offer in exchange for their contact information. A 2 step landing page is key because it captures subscribers through an initial proposal or offering, and then offers them even more information on the second page. That way "high interest" users can connect immediately with sales via scheduling a call.
5. Build a short and sweet Email & Text Funnel
Once you have their information, you want to take full advantage of the opportunity to engage by building out an email & text funnel. The key to doing this successfully is by creating a messaging system that is short, sweet, and simple, and automating it to send out weekly.
Make sure your messaging stays consistent and relevant by sticking to information about events related to your new construction project such as special events, community highlights, progress updates, and open houses.
6. Facebook Lead and Video Ads
Facebook is still an extremely popular and potent platform for lead generation. Design ad campaigns that feature great visuals and target your ideal customer by demographic and location. Don't have any relevant video footage?
No problem! There are tons of tools out there that allow you to make video slideshows using images- which translate to attractive video ads.
It is important to set a good ad budget for your initial video and lead campaigns to allow your ads to gain traction with your ideal audience. Generally, the more money you spend, especially at the beginning, the better your results will be.
7. Google Display Ads
Google has an incredible ad network and, similar to facebook, allows you to target very explicitly to certain demographics and locations. By combining google display ads with landing pages, exclusive offers, and stunning visuals, and gearing these to people who are looking to buy in your area, you can build a highly effective marketing funnel to gain and gather interest in your new construction development.
Need a boost with your next New Home Marketing project? Consult with a LUXVT Expert now!
At LUXVT, we have been building out marketing campaigns and strategies for real estate agents and new construction projects since 2013. If you'd like to learn more about our services and what we can do for you- whether its branding, building landing pages, running Facebook or Google ads, or building out your whole campaign- schedule a consultation with one of our experienced sales professionals today.