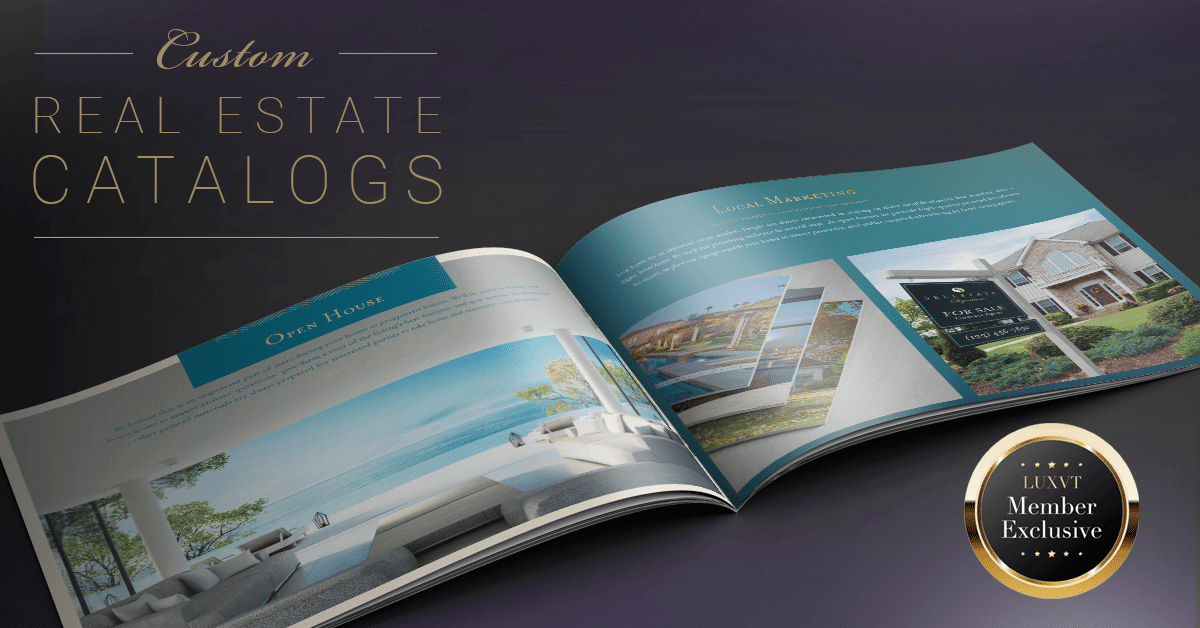 Custom Real Estate Catalogs
---
Exclusively for LUXVT Pro & LUXVT Essentials Members
Impress prospective sellers with an elegant custom marketing piece.
Show potential clients that you've got top-notch game with a fully custom, professionally designed catalog or book.

LUXVT Members have exclusive access to our in-house Luxury Marketing & Design team to craft a stylish, sophisticated catalog that will make a lasting impression at your next seller pitch.

Update your existing catalog, or get a brand new look. Available in a sleek digital flipbook format – Printing and mailing services are available too!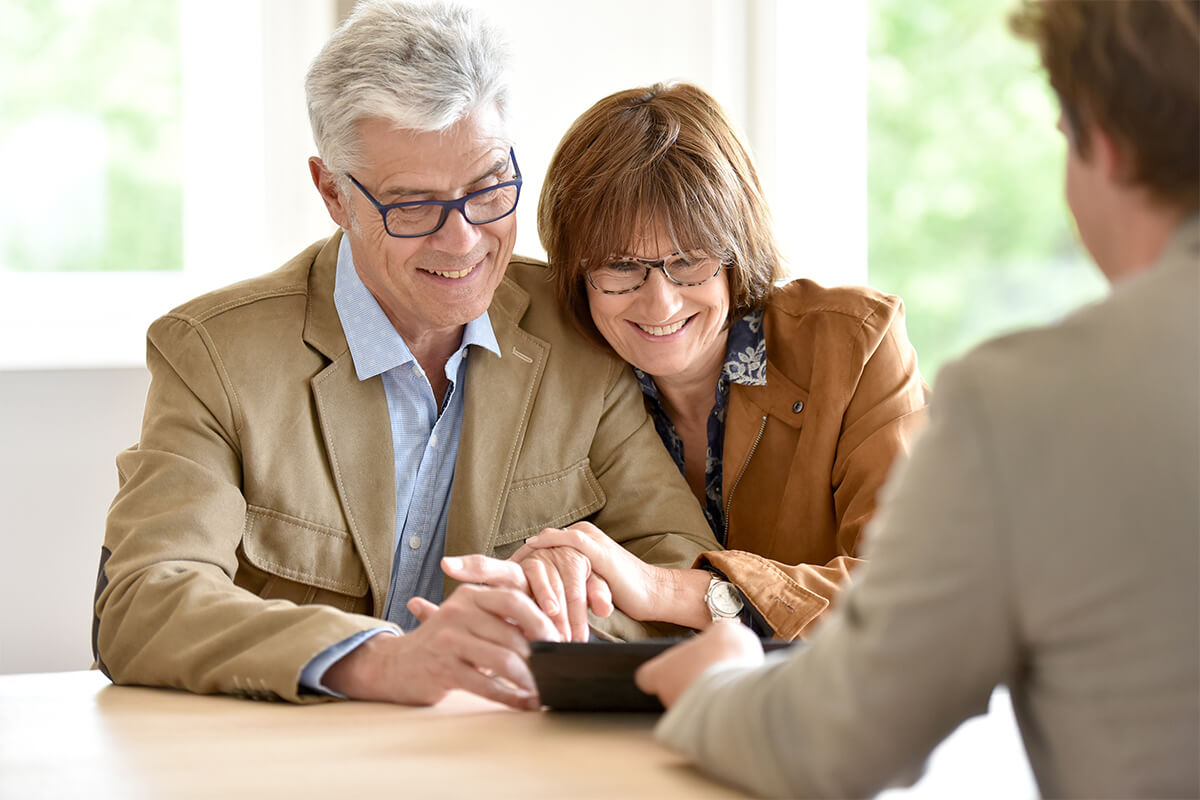 Included with these membership levels:
PRO | ESSENTIALS | CLASSIC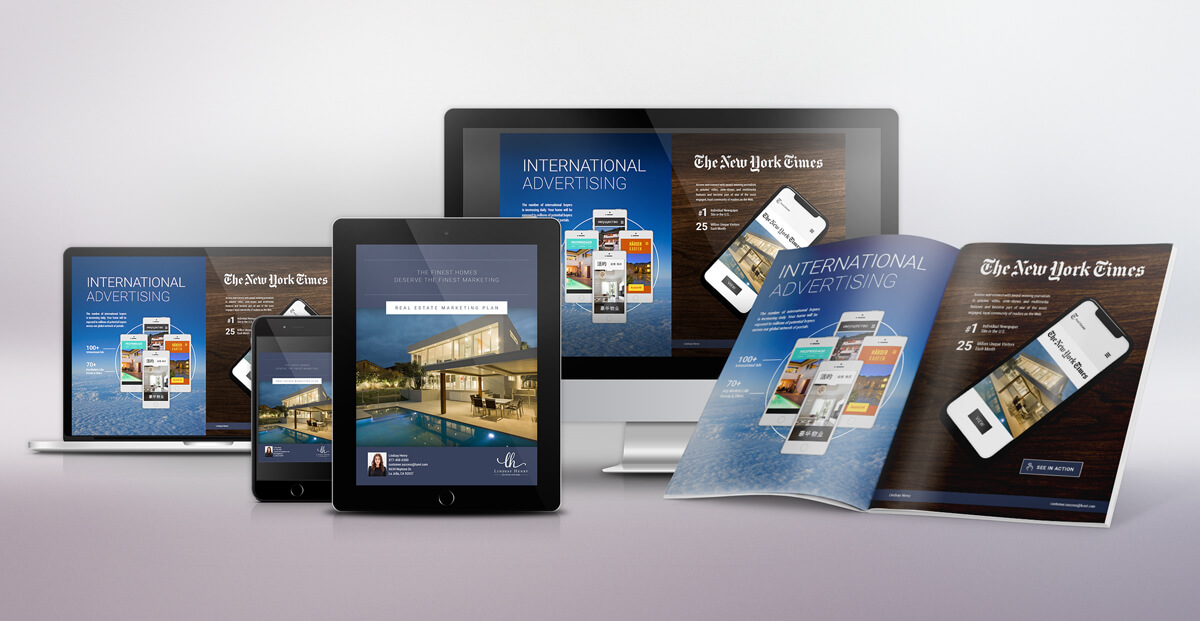 Most Popular Services
Luxury Catalog Update – $250
Update your existing catalog or presentation to showcase the features of your LUXVT marketing. We'll provide up to 6 pages tailored to match your existing style, layout, and preferred file format. Includes optional publication as Issuu digital flipbook.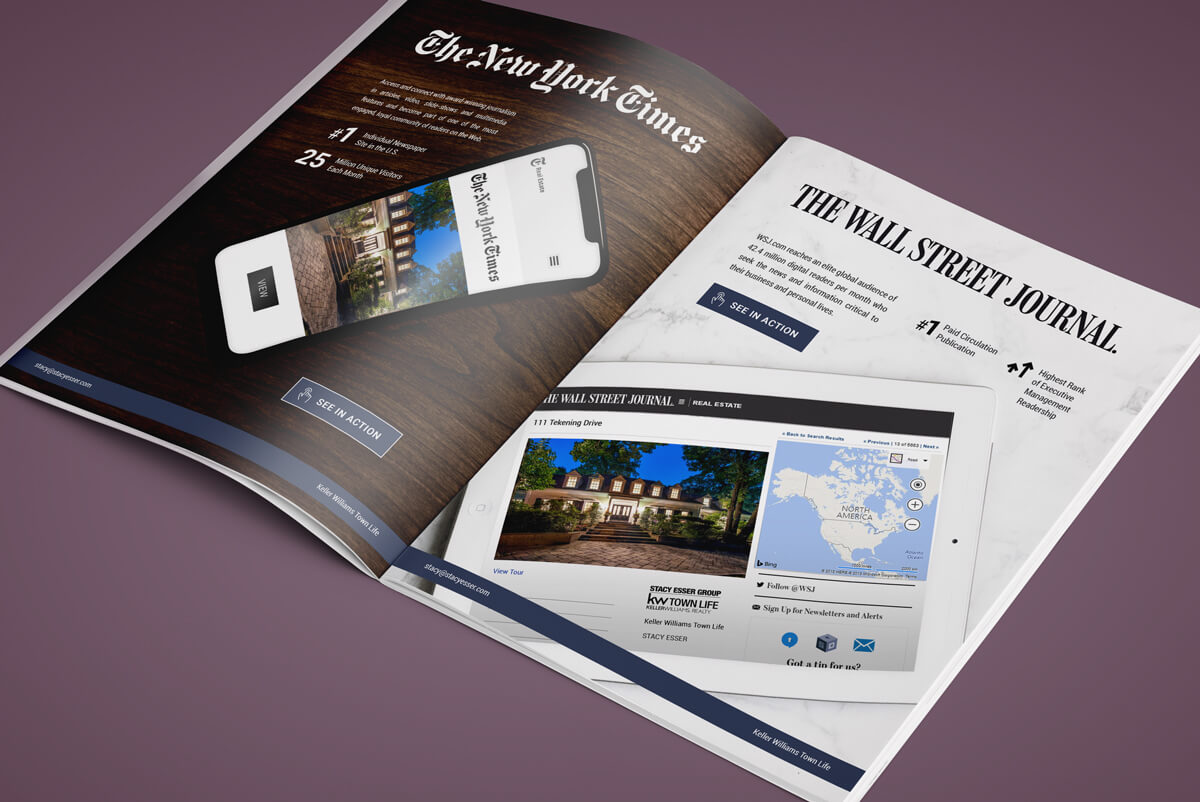 Custom Catalog Design – From $795
A stunning centerpiece fully customized to your brand, style, and message. We'll incorporate any of your existing materials and can even help source imagery and produce original content.
Prices start at $795 for a 24-page catalog, additional fees may apply for stock images and copywriting services.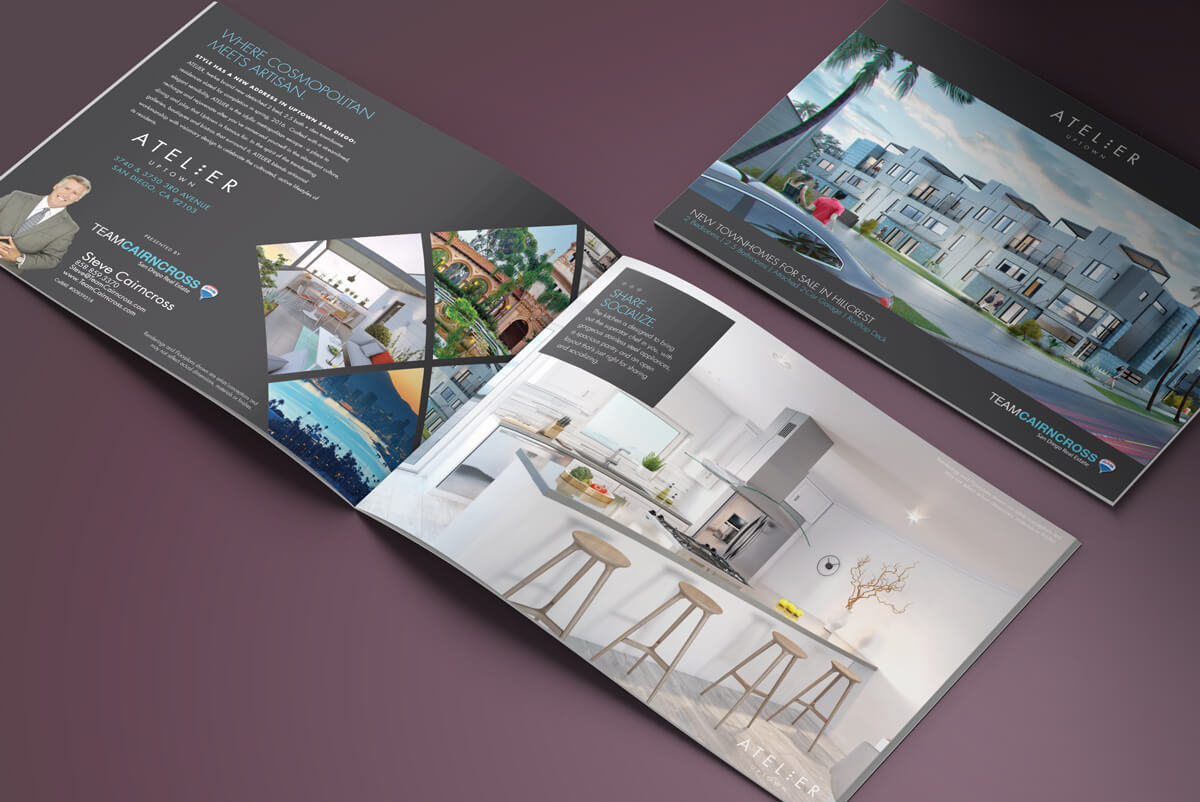 Get An Estimate
To get your free Luxury Landing Page launched, or to request customization assistance, please complete this form. We'll create your site and you'll then have the option to customize yourself or let our team help you.
What's Included:
For Pro and Essentials members, the following is included free with your membership:
Installation and hosting of the LUXVT Luxury Landing Page WordPress theme on our server for the duration of your membership
Up to one-hour onboard consultation, support and customization to help you customize and integrate your page with your own branding and messaging.
Optional Upgrades
Tap our expert team to help you integrate and customize your Luxury Landing page!
Custom video & video backgrounds
Images, photos, and graphics
Custom sections
Colors, styles, and layouts
Integration with existing websites
Integration with CRM and contact management tools