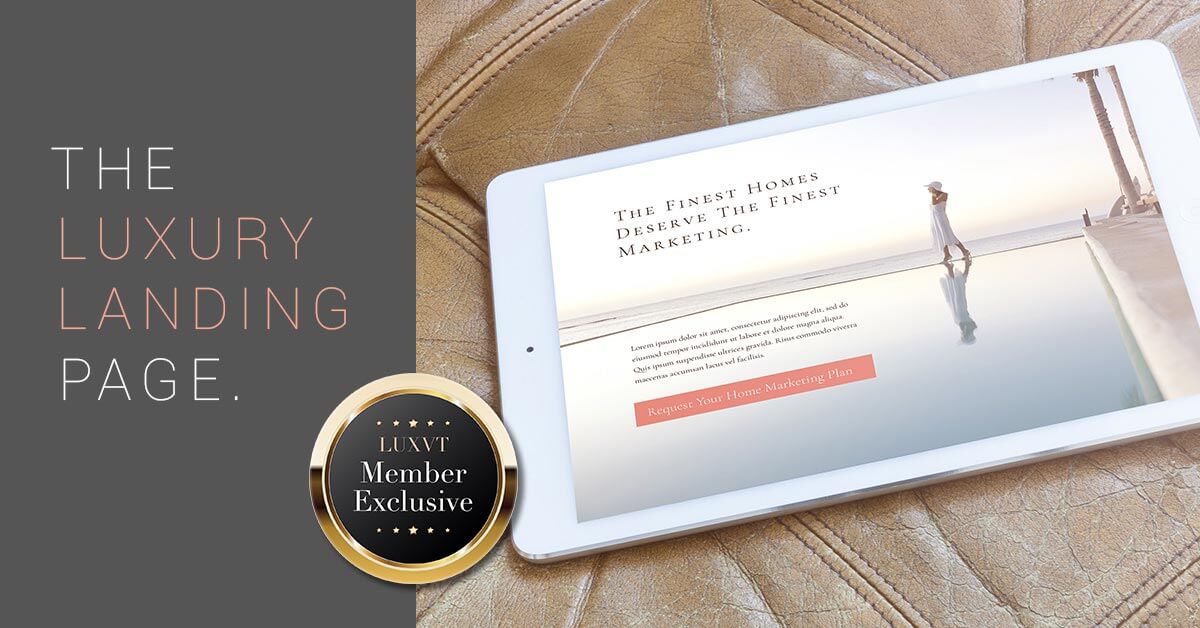 The Luxury Landing Page
---
Luxury Landing Page: Exclusively for LUXVT Pro & LUXVT Essentials Members
Show sellers you've got the best luxury game in town.
What message are you sending to sellers who visit your website or click your ad campaigns? Are you giving them a great reason to choose YOU over the next agent?

A great Luxury Landing Page can help you show prospective sellers that you've got the most to offer with world class marketing, global exposure and elite advertising.

Your Luxury Landing Page is a stunning, elegant mobile friendly showcase that you can start using right away to sign more luxury listings. Its based on WordPress for easy customization and expansion too!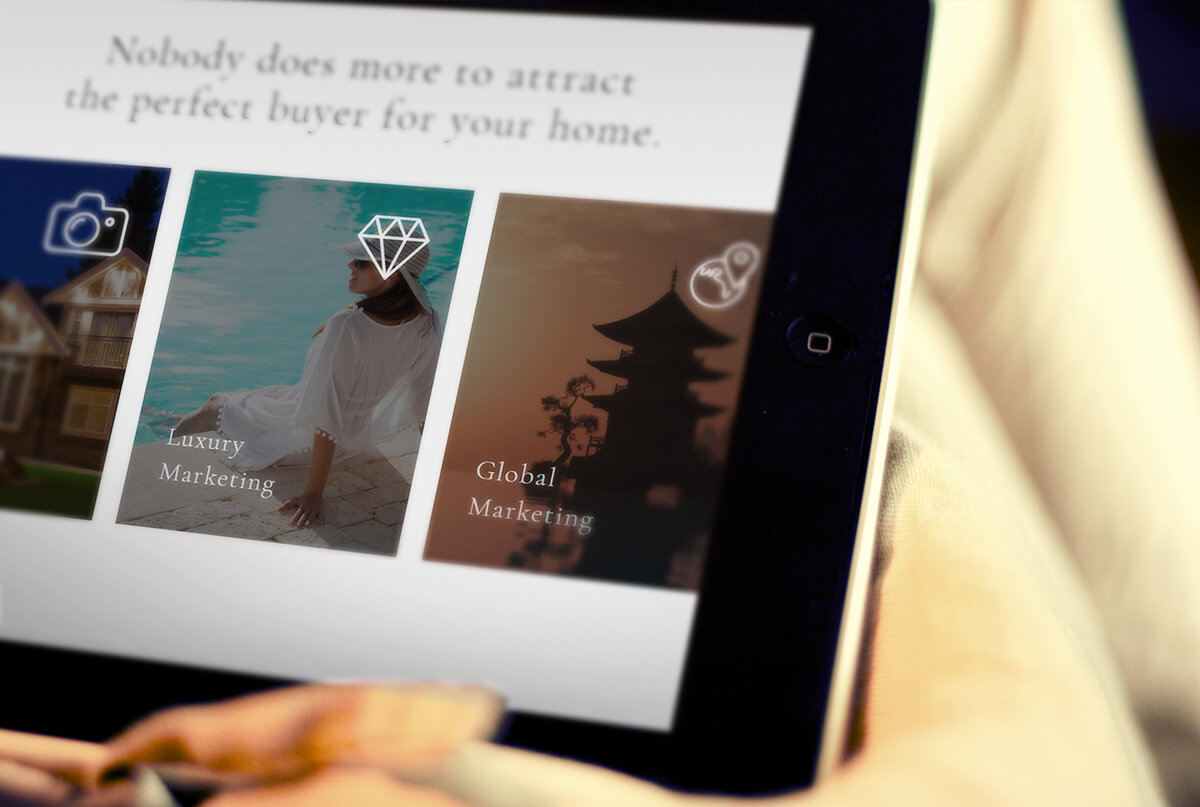 Included with these membership levels:

PRO | ESSENTIALS | CLASSIC
Need customization or integration assistance? Click here to schedule a support call.
Quick Start
To get your free Luxury Landing Page launched, or to request customization assistance, please complete this form. We'll create your site and you'll then have the option to customize yourself or let our team help you.
What's Included:
For Pro and Essentials members, the following is included free with your membership:
Installation and hosting of the LUXVT Luxury Landing Page WordPress theme on our server for the duration of your membership
Up to one hour onboard consultation, support and customization to help you customize and integrate your page with your own branding and messaging.
Optional Upgrades
Tap our expert team to help you integrate and customize your Luxury Landing page!
Custom video & video backgrounds
Images, photos and graphics
Custom sections
Colors, styles and layouts
Integration with existing websites
Integration with CRM and contact management tools