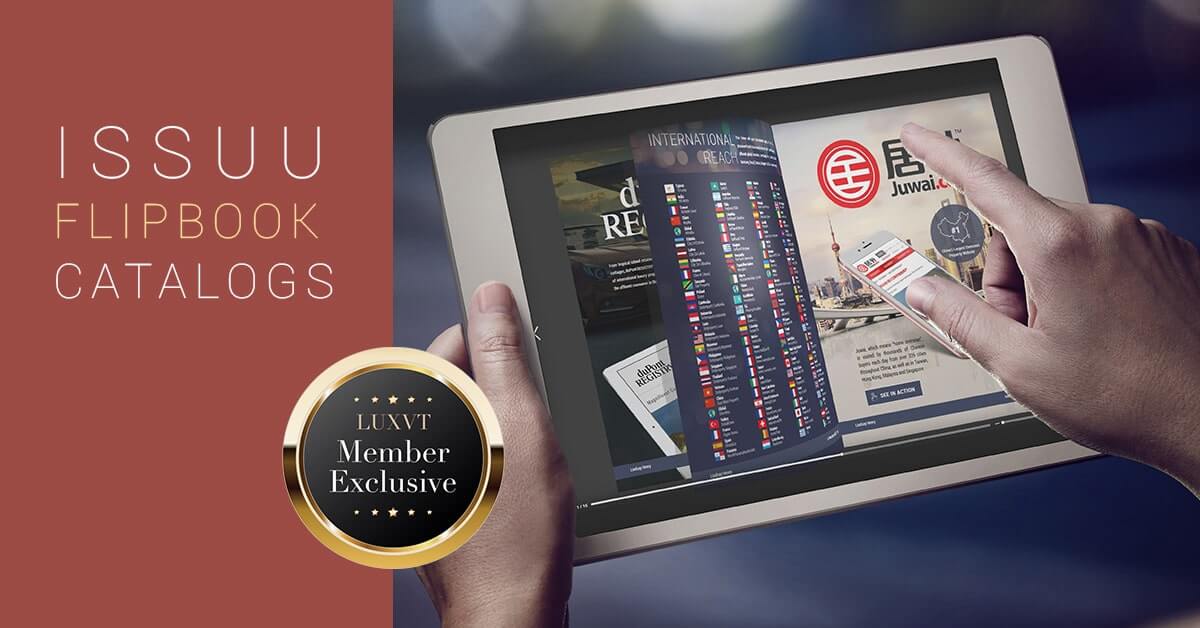 New Member Feature: Issuu Flipbook Catalog
---
Exclusively for LUXVT Pro & LUXVT Essential members
Great news for LUXVT members! Your LUXVT Marketing Presentation will now be featured on the sleek and modern ISSUU publishing platform for effortless sharing with your clients, prospects, social networks, and website visitors.
As the world's leading Digital Publishing platform with over 100 million viewers per month, Issuu takes your content to the next level with interactivity and multimedia. Issuu's elegant flipbook style reader is optimized for all screens on any website or social channels. Your content can also be discovered on Issuu.com and the Issuu App by millions of monthly readers and major digital media sites.
Currently, LUXVT Pro members can choose one Marketing Presentation to feature on Issuu. Note, we recommend a SOLD listing or a general presentation (as opposed to an active listing). Use the form below to request yours or contact your LUXVT representative.
Not a member yet? Get a free Membership Guide here.
Request your Issuu Flipbook Catalog