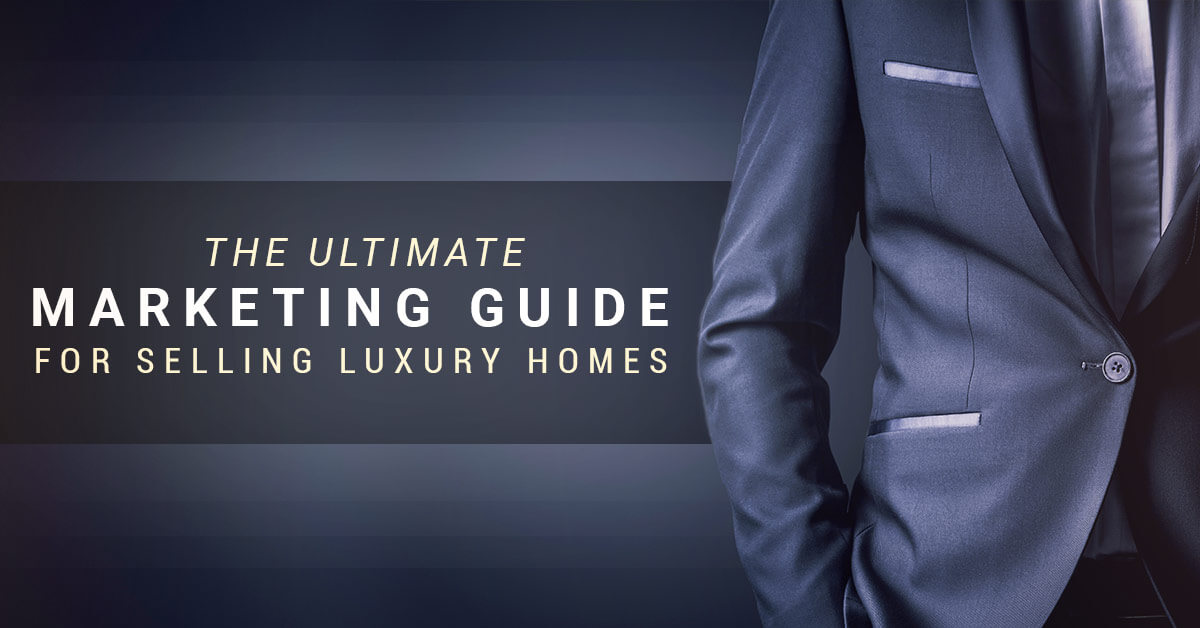 The Ultimate Marketing Guide for Selling Luxury Homes
---
Are you a luxury real-estate agent looking to increase exposure with high-quality marketing materials? Then, this guide for selling luxury homes is for you!
Going digital will help you reach new milestones that include higher ticket pricing and faster closing. Read on to discover the top marketing strategies used to impress buyers through high-converting and attention-grabbing collateral.
Begin with Visual Content:
When it comes to selling to a luxury driven audience, planning and coordinating extraordinary imagery is the very first step. This is a common place to begin for most real-estate listings, but there are many options that ensure your listing is going above and beyond for a luxury market.

High Quality Visuals
Great visuals to showcase features of a home are proven to sell a property much faster and at a higher price. This is more prominent in the luxury sector.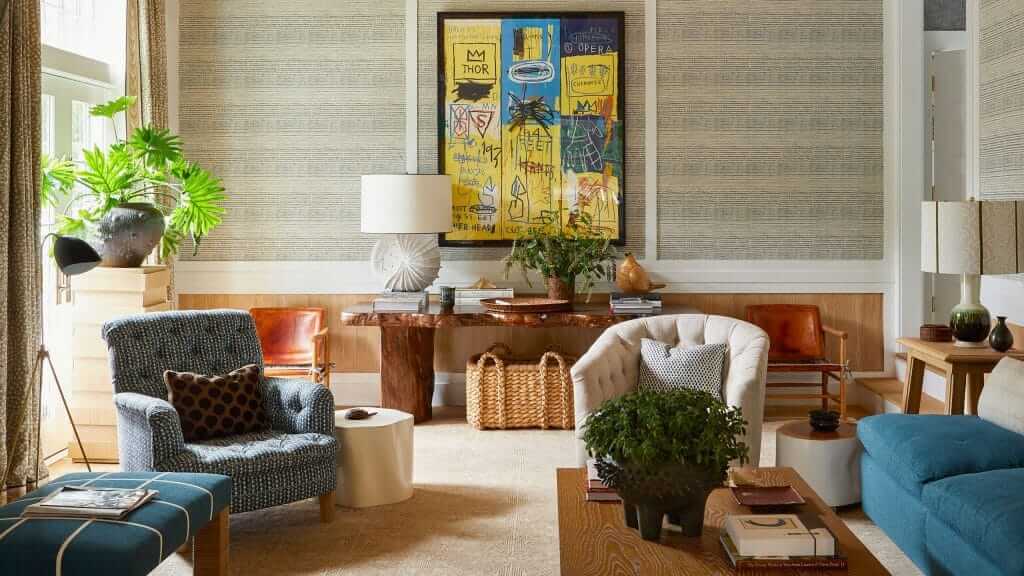 Hire a Staging Company (or use Virtual Staging!)
As an agent and a seller, getting top dollar for your listings is the objective. Agents have reported that staged homes can receive an increased dollar value of 1-10%.
If you feel you have skill in the staging arena, feel free to take this on yourself. The point is to create a natural vignette within the rooms. If you are on the fence on doing it yourself or hiring it out, a professional company who solely focuses on creating inviting luxury spaces that photograph well will be the smart and reliable choice.
Additionally, you can save a lot of money and time with virtual staging using companies such as Box Brownie, an online company that provides professional photo editing, virtual staging, floor plan redraws, and renders.
Use 3-D Renderings [New Construction]
If you are listing a luxury home that is new construction, don't waste anyone's time with visuals of the construction site. Buyers want to imagine the space as their own. Displaying 3-D renderings are an excellent option to showcase the potential. Today, designers who create renderings have become so advanced that it may be hard to tell it isn't a real space.
3-D Walkthrough Tour
3-D Walkthrough tours are an ideal way to intrigue luxury buyers. We recommend using a service like Matterport to capture a realistic virtual tour faster and more cost-efficiently, and they are compatible with your LUXVT campaign if you are a member!
Aerial Photography [Drone]
When it comes to high converting marketing materials, video is much more successful at grabbing and keeping a user's attention. Aerial photography using a drone is a fascinating way to capture the essence of a property and intrigue a buyer. Moreover, aerial photography is becoming typical for luxury listings.
Lifestyle Video
These videos that are more than just a walk through, but a reflection of how people live within the space. This can really entice someone to come take a look at it themselves.
When it comes to selling any kind of real estate, it comes down to a lifestyle choice. This is why sourcing a couple of lifestyle videos for your luxury listing can really go a long way in your success as an agent.
Marketing to Ideal Buyers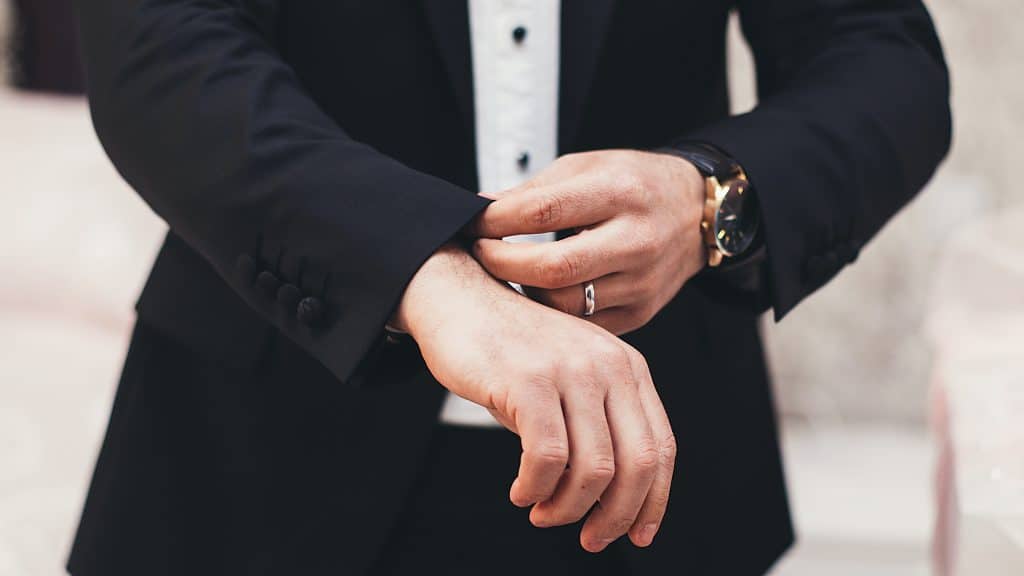 Once your luxury listing has visuals that represent the property in its best light, the next step is to get the property in front of the right people.
Don't expect to sell the home quickly by targeting the masses. Luxury personas do exist and should be treated differently than other demographics. Read on to see how to get your listing shown and admired by a group of individuals who admire (and acquire) the finer things in life.
Elite Advertising
Advertising is a great way to immediately get eyes on your listing.
Since the luxury market is very small and specific, it may be more cost-efficient to advertise directly through prestigious sources such as the New York Times, Wall Street Journal, Dupont Registry, Robb Report, Mansion Global, and UPMKT.
Global Exposure
Getting your luxury listing live around the globe increases your chances for faster and top dollar sales. Additionally, buyers want to see that you are connected to key investor locations like China. When you become a LUXVT member, we provide a service that ensures your listing is live in 50+ countries. 
Luxe Presentation
When it comes to listing a luxury home for sale, your main practices of adding the information to the company website, Zillow, and boosting reach on social simply isn't enough. You don't want to redirect users back to a website that isn't optimized to showcase pure luxury. This is where a dedicated listing website can really help.
In the form of a one-page website, you can redirect quality leads to a landing page that perfectly represents you as the agent and the home as top tier.
Here is an example of a presentation website we have made for one of our agent members.
Printed Materials
In your local areas, knowing where luxury buyers frequent can help you get your listing attention in real life. This is a tried and true avenue to gain traction, but print is hard to track in terms of analytics, so this should not be your only source of reaching your target audience.
Additionally, print can be nice to have for prospective buyers who have shown enough interest to meet in person. Giving them something to hold onto and place on their refrigerator may keep your listing on their mind more often, which is never a bad thing.
Track and Prove Marketing Efforts
Impress the Seller with Active Reporting: As we all know, the easiest way to keep a steady flow of business as an agent is through loyalty and referrals. In luxury, this may not be the last time your client is selling their house, and you want to really leave a lasting impression on the selling experience. Here is how to go above and beyond:
Send Activity Reports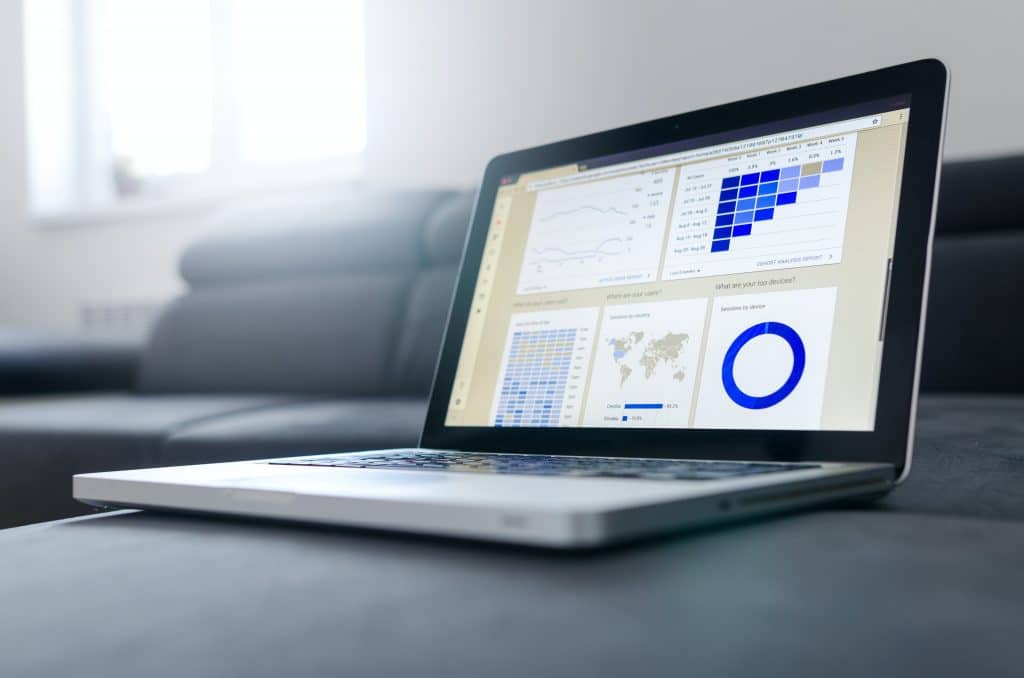 The convenience of digital marketing is there are so many trackable analytics that can be reported on weekly. Putting the effort in to get the listing in front of the right set of eyes is half the battle, the second half is showing the seller the true efforts you are putting in, and setting the expectation that the effort is being analyzed and optimized.
By sending weekly reports of the traction the listing is getting, you are keeping the seller in the loop on the progress, building trust and a strong relationship.
Compile a Media Kit
A media kit to show all of the work you have done is an important last step in ensuring you have a client for life. Taking the time to put together all the work you have done for the seller is crucial in them seeing the true value of hiring you.
Let LUXVT Take the Heavy Lifting Off Your Hands
Marketing is a means of reaching prospective buyers, but nobody said it is easy. You may find that implementing these tips can be very time consuming and overwhelming. That is why we are here to help.
Specifically for luxury listings, we can help manage your luxury listing through ad placements and management on industry sites and social media, develop high-quality landing page presentations, design eye-catching printables, and more.
Get on board with our membership program and begin selling luxury listings easier and more effectively. Submit an inquiry today.