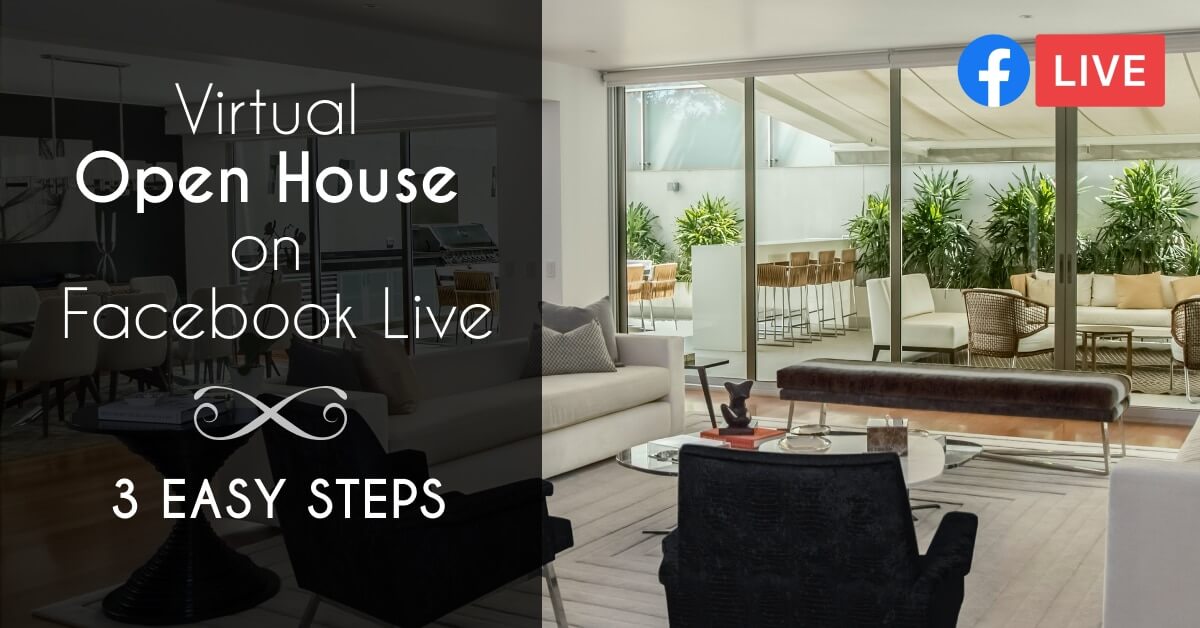 Virtual Open House on Facebook Live – 3 Easy Steps
---
Open houses are a vital part of selling a luxury home. But with the current COVID-19 pandemic, it is highly recommended that agents refrain from hosting open houses because it goes against social distancing norms and can make any involved parties uncomfortable.
Thankfully, Facebook Live gives agents the opportunity to show their luxury listings to potential clients located anywhere in the world over the internet in real-time– a virtual open house. The best part is that you don't need any fancy equipment or a huge crew, just your smartphone and a Facebook page.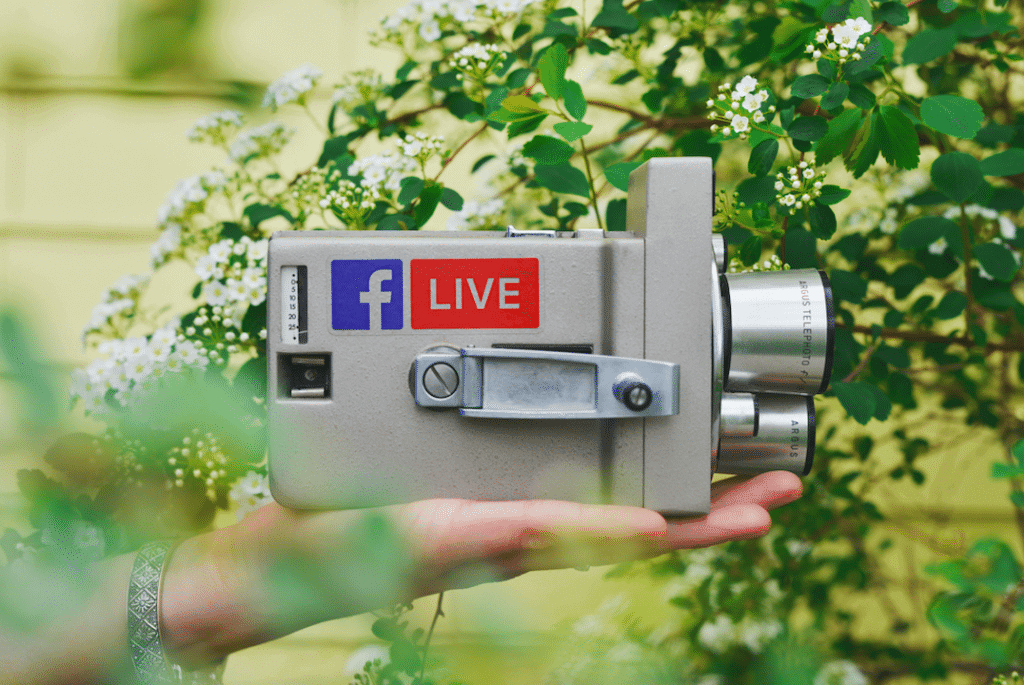 Just like an in-person open house, you need to have a plan for a virtual open house to be successful. Follow these three steps for an A+ virtual open house using Facebook Live.
Step 1: Announce the Open House
Build up excitement for your luxury listing before the open house date by announcing the date and property to your sphere and general public. Post sneak peek photos of the house and any listing details on your social media channels about two weeks in advance and leading up to the open house date. It is even recommended to create an event page for your open house to display any details and notify others about the upcoming event.
Digital advertisements, such as Facebook and Instagram ads, are another great way to advertise your luxury open house and to make sure you will reach your ideal buyer.
Step 2: Go Live
Going live is the most challenging part of hosting a virtual open house, but having a plan and engaging with viewers will make your event go smoother.
Take a few notes about what you would like to talk about during the live video. This helps to avoid excessive "umms" and pauses. It's best to do a quick run through beforehand and if you need to, leave sticky notes around the home as little reminders, just make sure not to show them on camera. It's also important to highlight any special features about your luxury listing that makes it one-of-a-kind, such as a pool, theater room, or a home gym.
Remember to engage with your viewers. Check in occasionally to see if they have any questions or would like to see more of a room. If a question happens to come across the screen, read them aloud and answer for all to hear.
Step 3: Repost and Reshare
Promoting your virtual open house event doesn't stop when your Facebook Live is over. You actually reach the most people after the event has ended, so make sure to share the video to your Facebook page so others have the ability to rewatch it. To reach even more people, encourage viewers to share your video. If there is any interest in your luxury property, especially to schedule a showing, follow up appropriately with a DM.
Need More Ideas?
Download the Facebook Live Open House Checklist!
The current health pandemic has called for many different ways to reinvent your luxury real estate business. Utilizing Facebook Live to host an open house sets you apart from other agents in your niche. To make things a little easier on your part, we've created this checklist to download.