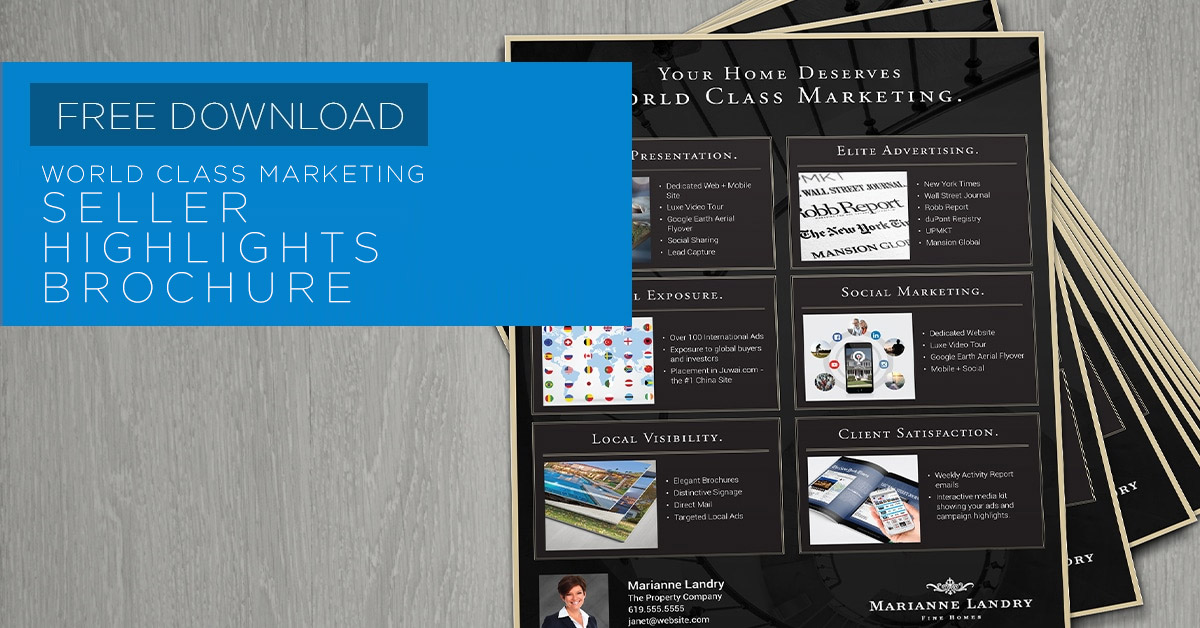 Seller Highlights Brochure
---
Show sellers you have an Elite Real Estate Marketing program that's above and beyond the competition.
Our One-Page Seller Highlights Brochure is a tool that you can use to pitch new sellers.
It's a simple, concise visual of why YOU are a better choice than other agents — because you have an elite global program that delivers top dollar results. It can make the critical difference at your next listing presentation!
Perfect for: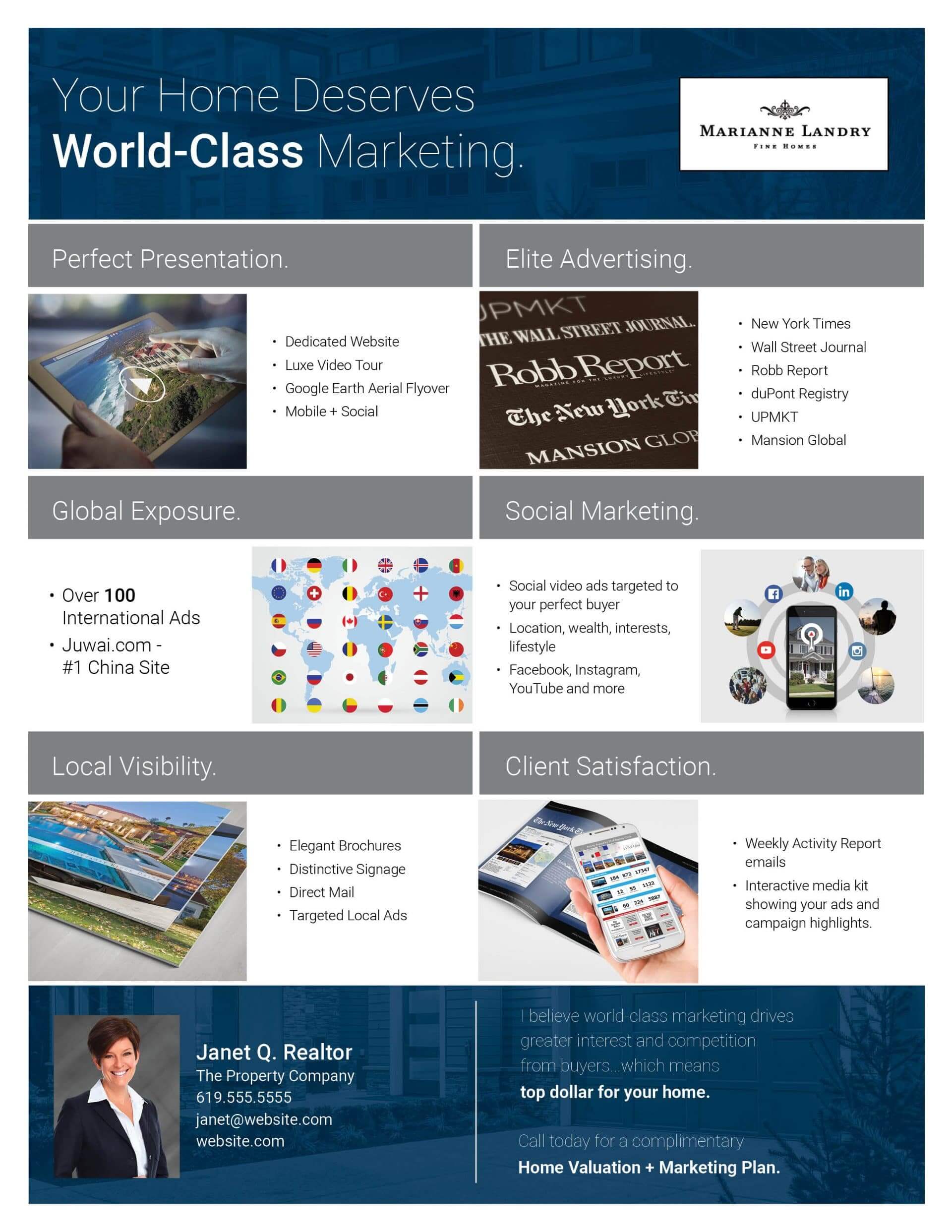 Request Your Free Custom Brochure Download
You'll get a custom branded, high quality PDF that you can print, mail, email and post on your web or social accounts. Additional customization and print/mail services are also available.