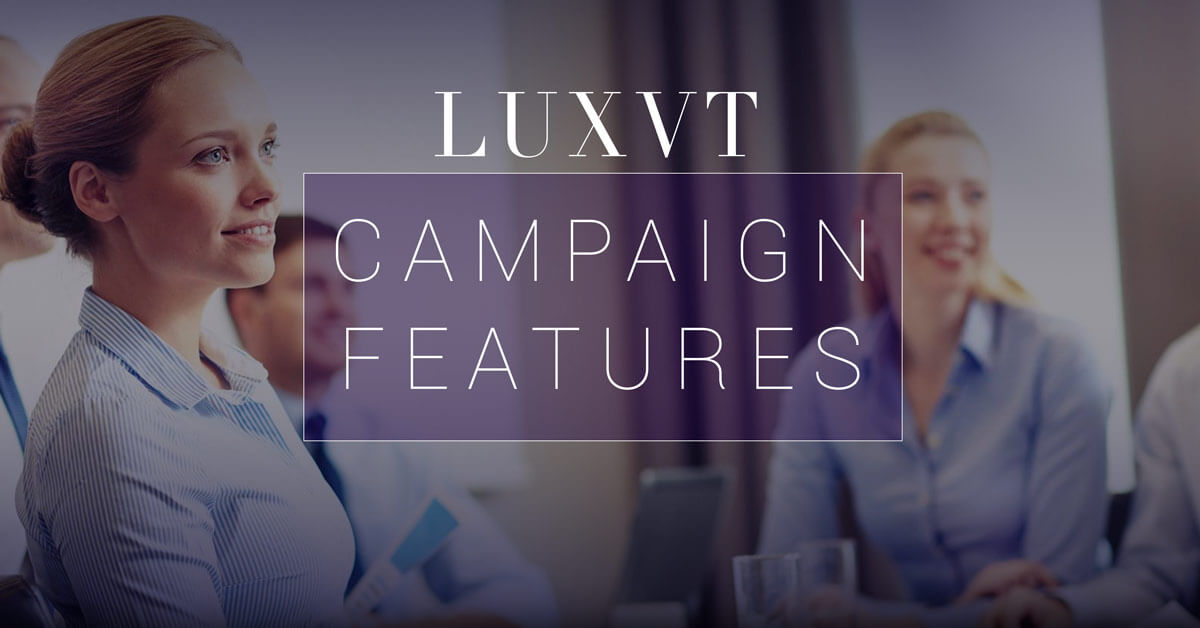 LUXVT Campaign Features
---
Enjoy the benefits of global exposure, prestige advertising, and strategic brand marketing with these campaign features included with LUXVT.
---
Listing Website & Video Tour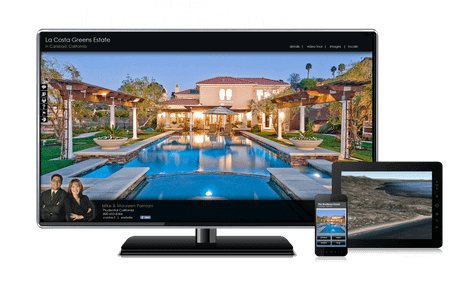 Get a unique website and URL dedicated to each listing. The site includes listing information such as the address, price, and description as well and displays up to 32 listing photos. You will also have your photo, logo and contact information displayed so prospective leads can reach out. Furthermore, the site will show a google map and satellite aerial view of the listing address and the surrounding area.
In addition, visitors to the site can view a fullscreen HD video tour of the listing. This video will also be posted on Youtube and Facebook.
The website and tour are also MLS compatible and can be shared on your MLS.
---
16-Page Listing Media Kit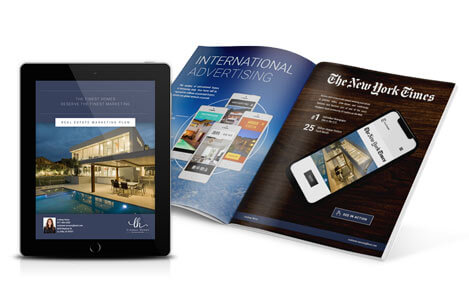 Every listing with LUXVT will get a Custom 16-Page Listing Presentation that's fully branded and customized to you and your listing. It displays your listing screenshots, conveniently links to all your ads, and highlights the major features of your campaign!
You can use this tool to show your seller the depth and sophistication of your campaign. It's optimized to be simple to print, email or present on iPad/tablet. Use this tool to win those hard-earned listing presentations!
---
YouTube and Facebook Videos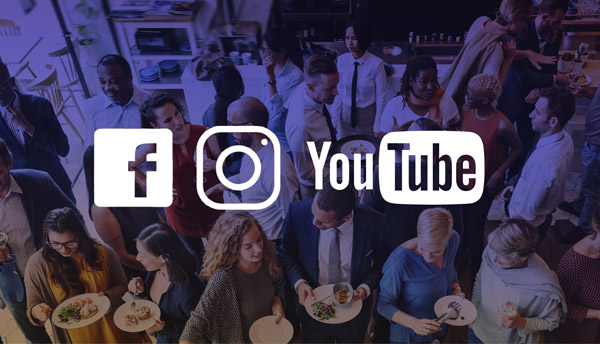 Get a fullscreen HD video tour on YouTube, Facebook, and Instagram. These videos include a Google satellite fly-over and present a slideshow that smoothly transitions between the photos of your listing. This video will automatically be integrated with your listing website and tour. If you have your own branded video we can also integrate it into your tour. These videos are great tools to share and demonstrate your social media savvy to clients.
---
Affluent-Targeted National Advertising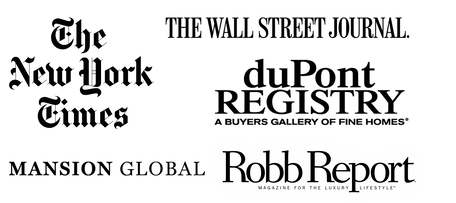 Your listings will be posted in prestige national advertising syndications, including New York Times, Wall Street Journal, Dupont Registry, Robb Report, and Mansion Global. These are full-page digital and mobile ads. Not only will your listing gain exposure, but you will also align your brand with prestige household names that can impress even the most demanding seller.
---
E-Brochure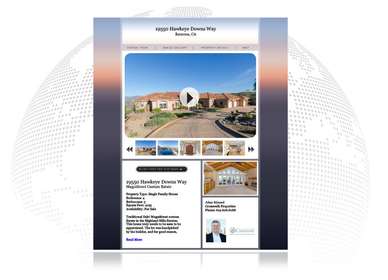 Get a deluxe E-Brochure where you can engage buyers and brokers through email. This elegant, rich media brochure displays both your property and contact information and contains links to your video tour and website. Optimized for tablets and smartphones, it's quick and easy to send to contacts and brokers. We can also provide you with an HTML version of your E-Brochure upon request.
---
Activity Reports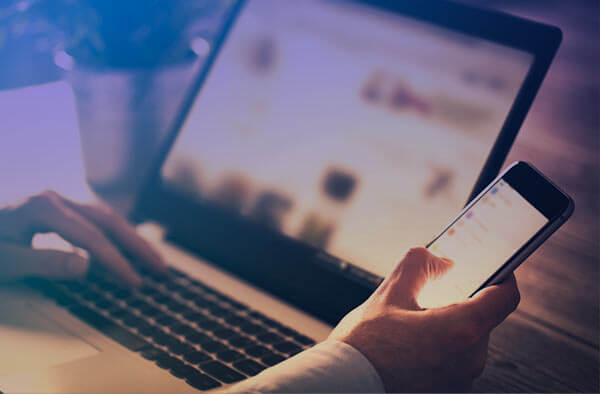 Every week you will get a traffic & activity report on how many visits your tour had within the past week and month.
You will also get the number of mobile and iPad tour visits for your reference. In this way, you and your seller will be up-to-date on how your marketing is doing.
---
International Ads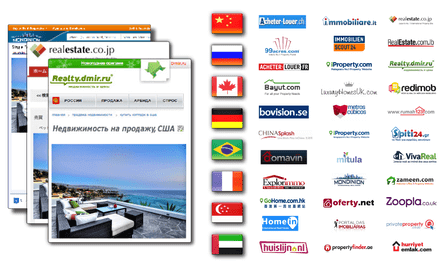 Each listing will be posted in over 100 international ads. These are fully translated into native languages and reach buyers and investors across the globe in Russia, Germany, and many other countries.
---
Juwai.com
(Pro Exclusive)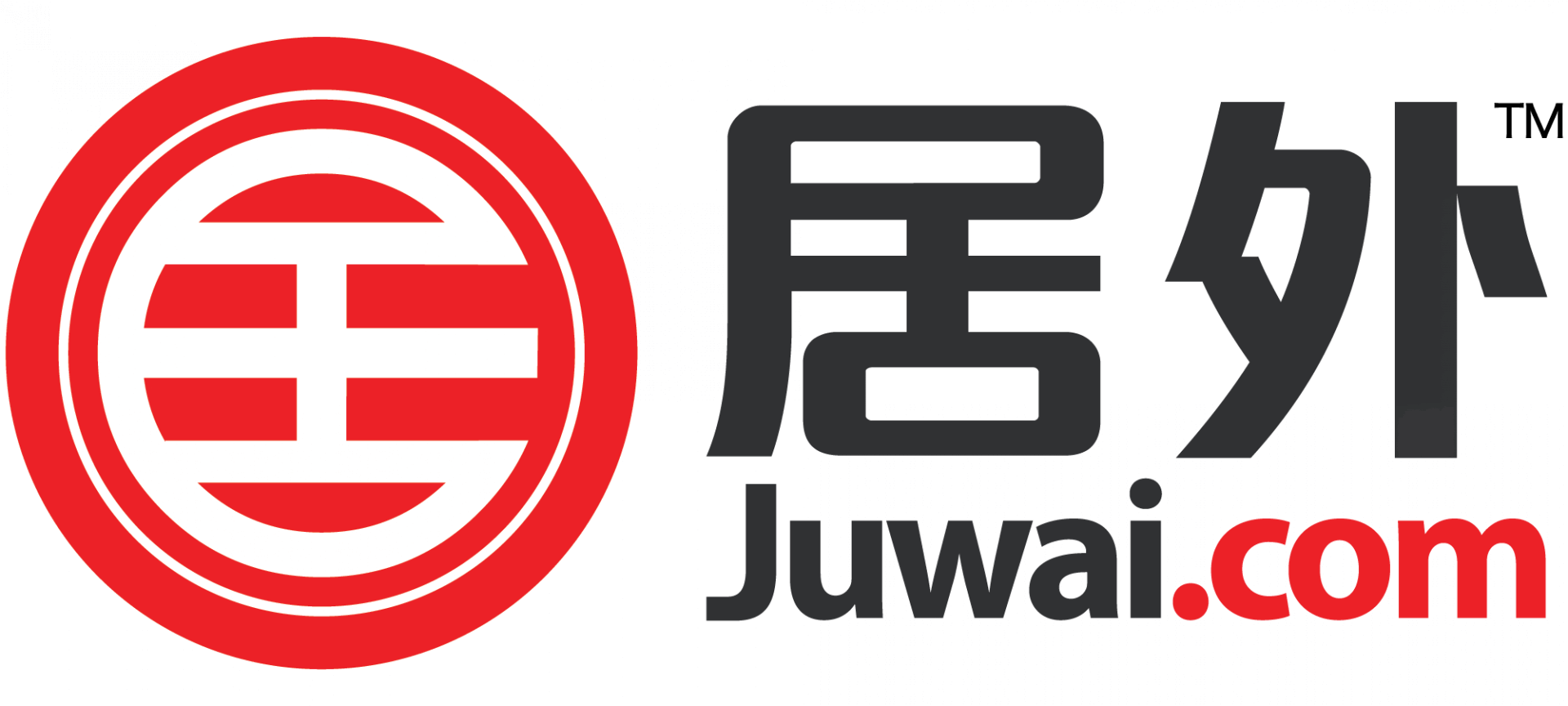 Along with all the other international ads, Pro members get their listings posted in Juwai.com. Juwai is China's most prominent overseas property website. This is a great opportunity for your listing to gain exposure to high net-worth Chinese investors.
---
Facebook/Instagram Square Video Ads
(Pro Exclusive)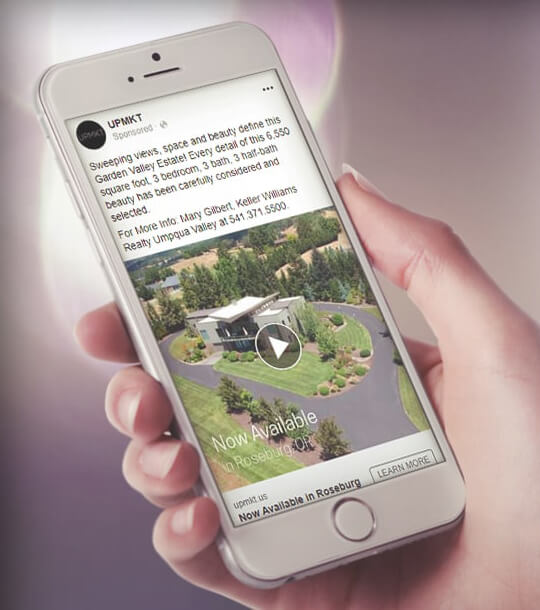 The Square Video Ad is an elegant and sophisticated tool to grab buyers' attention and show sellers that you're bringing your A-game. This customized video showcases your listing in a sleek 15-second spot that is professionally produced using your existing photos and text – with an effortless and pixel-perfect result.
Along with showcasing your listing, the ad highlights your elite marketing program and promotes your brand too! The Square Video Ad is the perfect size and format for mobile devices and ideal for posting to Facebook, Instagram, and all of your favorite social apps.
Plus, you can optionally boost your video ad in a precision-targeted campaign on Facebook, Instagram and across 1000's of sites and apps – reaching prospects by location, lifestyle, and more.
---
Print Ready Listing Brochure and Sign Rider (Pro Exclusive)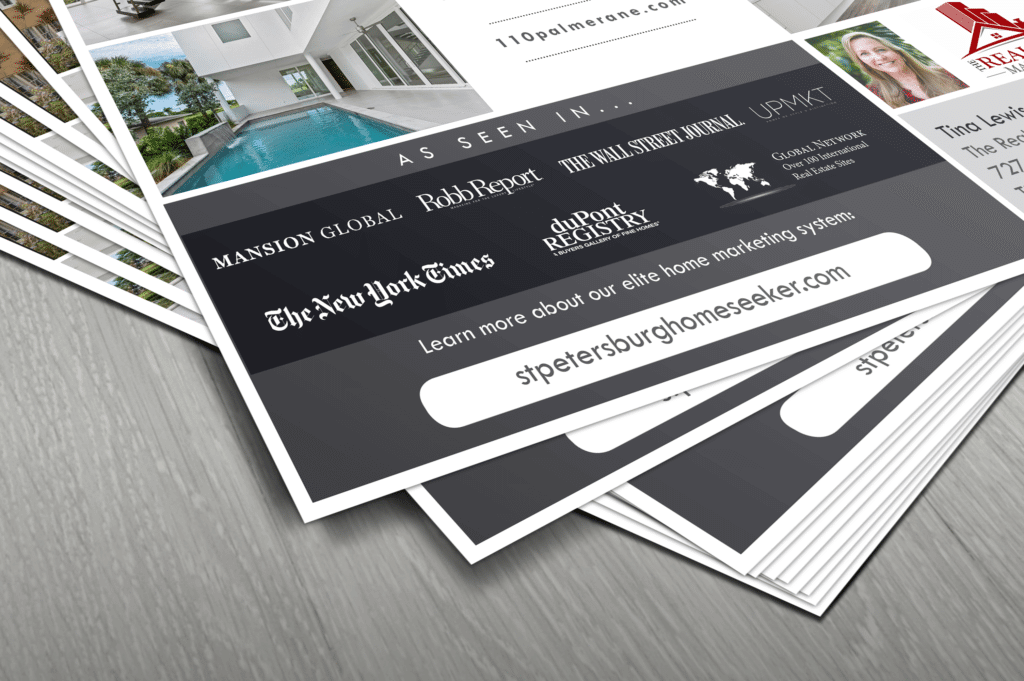 You'll receive a customized Print Ready Listing Brochure and Sign Rider that shows you deliver the royal treatment when it comes to real estate advertising. Along with the usual property photos and info, the brochure displays the elite global media where your listings are being promoted, including The New York Times, Wall Street Journal, Robb Report, and more.
The brochure is in a 2-page format by default, but can also come in as a 4-page brochure or postcard upon request. Print orders are also available.
This is the perfect tool to put in your flyer box or display at your next open house. Visitors will learn all about your elite marketing program that's light years ahead of the competition. They'll be on the way to becoming your next clients!