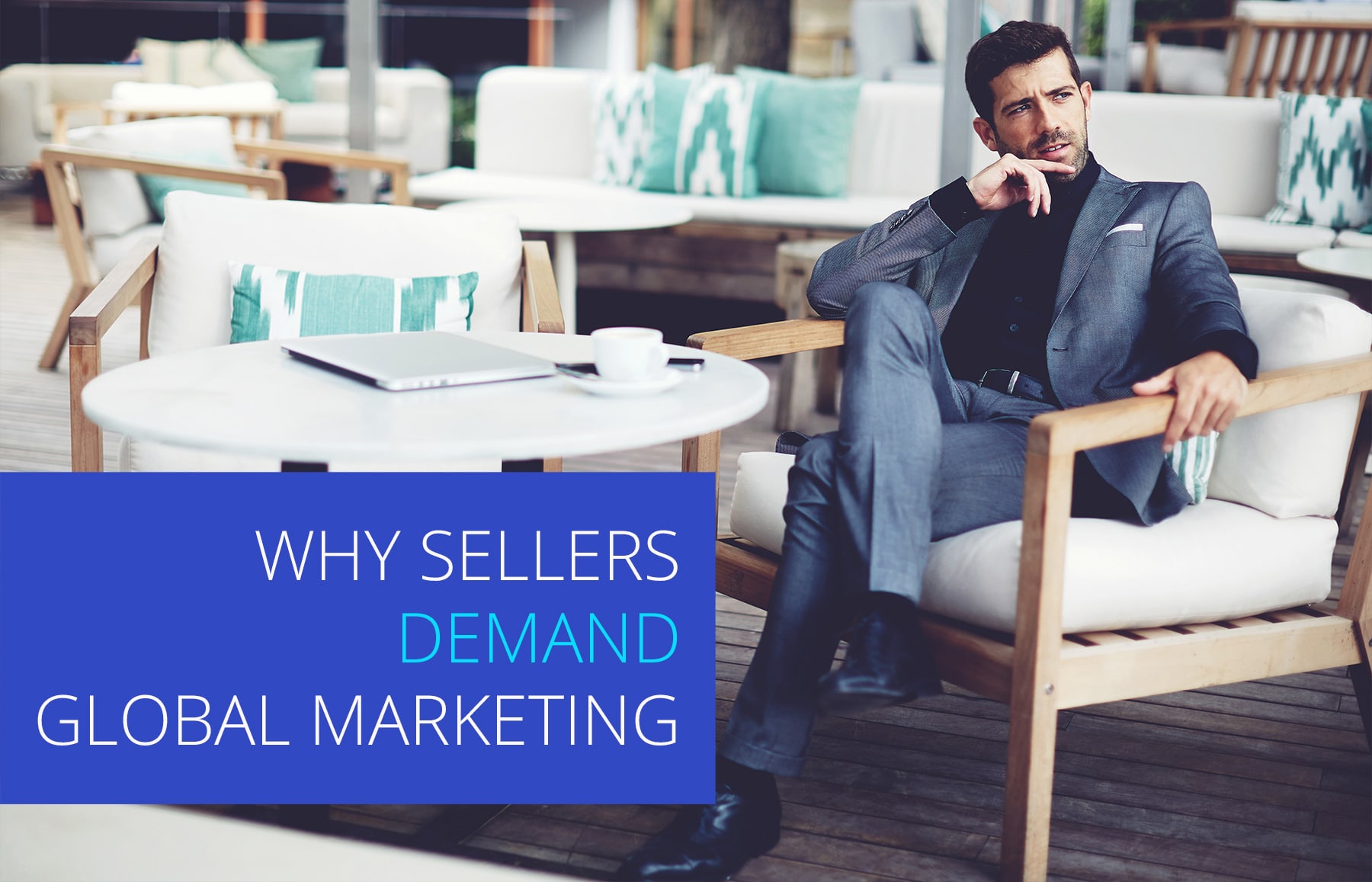 Are You Losing Listings Because You're Not Global?
---
Should all luxury agents invest in international marketing? Sure, doing so expands your potential buyer pool, but what is the likelihood that all the time and money you spend on targeting international home shoppers will pay off? Here's a look at how and why neglecting to incorporate global marketing into your sales strategy can cost you listings.
International Buyer Data
International real estate investors play a major role in the US luxury market. In fact, NAR reports that foreign buyers purchased $153 billion of residential property from April 2016 to March 2017. That's an impressive increase from $103 billion during the previous 12-month period. So what countries are most interested in US properties?
For many years, China was the top international buyer, but in 2017, they didn't even appear in the top five. Recent data indicates that non-resident investors and buyers from Canada top the list. In fact, Canada topped the list of international buyers in all top five US markets; Miami, Los Angeles, Bellingham, New York City, and Kahului-Wailuku-Lahaina, Hawaii. Cleary, luxury US properties are highly desirable to international home shoppers.
Competition and Seller Expectations
Like it or not, you have competitors in the luxury space that have well-established global marketing programs in place. For example, big brokerages like Sotheby's both advertise global outreach as a major component of their highly successful marketing programs. And more importantly, your luxury sellers expect you to go to the ends of the earth for them when you market their listing.
To meet their high expectations, you need to not only incorporate local and national marketing into your listing promotion, but also must focus on international marketing. Neglecting to do so can make "the other guy" – aka your competition – seem like a much more lucrative option to eager luxury home sellers.
Which Markets Require International Marketing?
It's easy to assume that if you're not in a super high-demand market like New York or Miami, you don't really have to worry about reaching international investors. But the fact is, that's simply not true. International home shoppers, much like US buyers, all have very specific goals and geographies in mind. For example, lots of small coastal niche towns and suburbs outside big metros with high rent demand are very appealing to investors looking to turn a profit. Neglecting to recognize this means you stand to be left behind.
Why It Makes Sense To Invest In International Marketing
Beyond the stats listed above, there's another thing to consider; the global economy. U.S. buyers may be hindered by local economic conditions, but when you invest in international marketing, you widen your buyer pool to include investors who are experiencing economic upswings in their regional market. This enables international home shoppers and investors to make sound financial decisions when it comes to building their real estate portfolio.
For example, Bahrain appears third on the list for international investors buying luxury properties in Bellingham. Bahrain's economy is currently flourishing, which is giving their investors the opportunity to make attractive, profitable cash offers.
Best Practices for a Successful International Marketing Campaign
So how do you get the most mileage out of your international marketing? First and foremost, make sure all your prospective sellers know that it's something you offer. Make it a clear part of your brand and your value proposition. You can achieve this by including details about your global marketing outreach on mailers, adding a page to your marketing presentation or pitch catalog, or by running Facebook ads targeting potential sellers that promote your international outreach.
Equally as important is making sure your existing sellers see what you're doing to attract global house hunters to their listing. Provide reports, screenshots, and links to data that show what kind of visibility and traction you're getting on a regular basis. After all, seeing is believing.
Last but not least, don't oversell your global service. Despite the fact that international buyers are a key demographic in the US luxury market, you're always more likely to capture a local buyer than a long-distance investor. The point of multi-level outreach is that you're leaving no stone left unturned, and you're doing everything you can to make sure your seller's listing reaches as many potential buyers as possible, both near and far.
How to Market to International Investors
Unless you're a multi-lingual international traveler with a global network, it can be challenging to promote your listings to wealthy investors seeking properties in other countries. Even if you happen to know one or two luxury agents offshore, that's not enough to fuel a successful international marketing campaign. However, you can work with LUXVT to effortlessly promote your listings abroad. Supercharge your global marketing with extensively paid aids that reach affluent international investors.