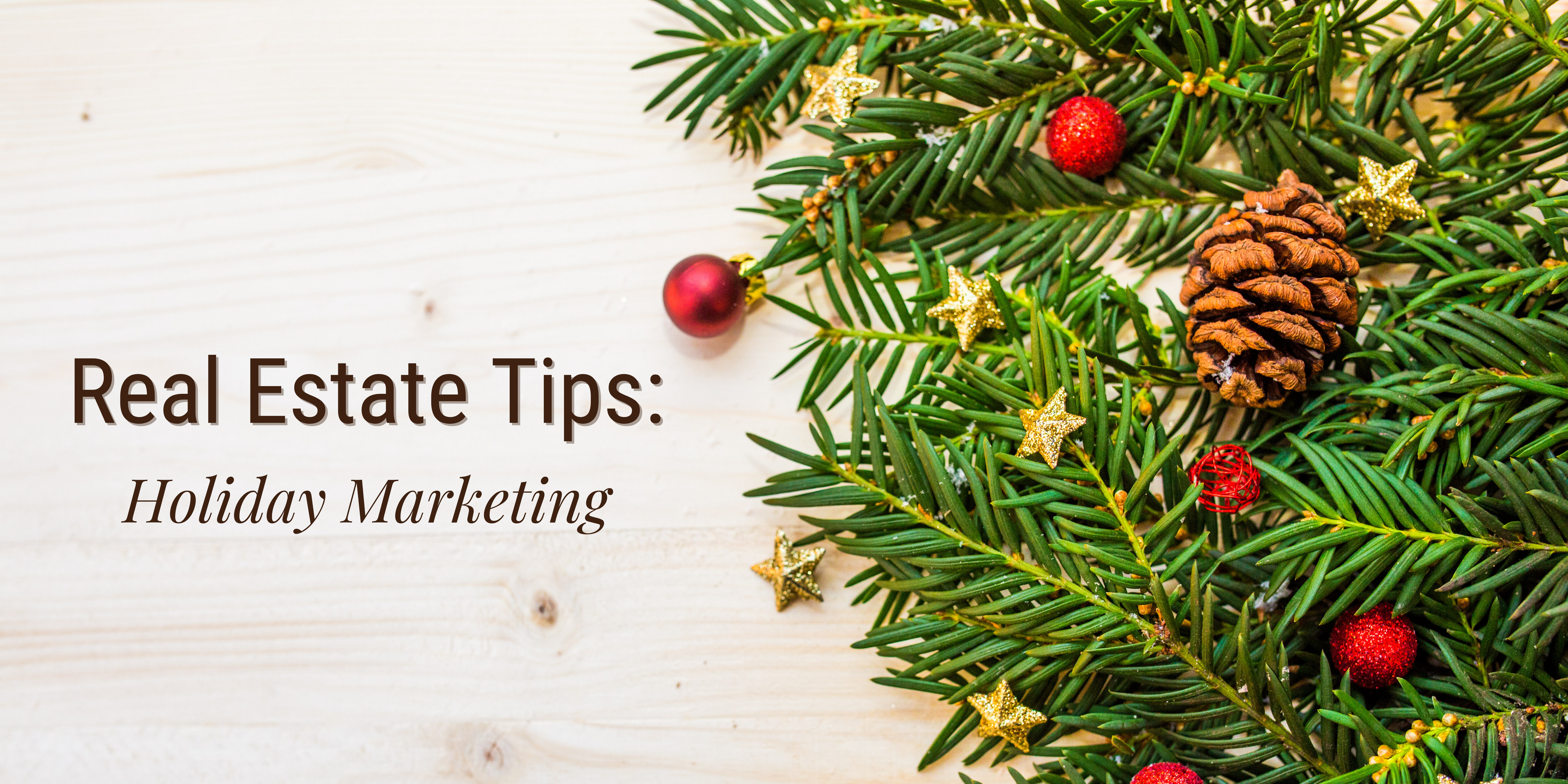 Real Estate Tips: Holiday Marketing Campaigns
---
Christmas and Hanukkah are just around the corner! It's not only a time for sharing thanks and gift giving—it's also an opportune time for getting your real estate brand out there. Here are a couple of real estate tips that you can use during the holidays for your marketing. Find below tips for your real estate holiday marketing campaigns!
In the spirit of giving—send your clients a gift!
It doesn't have to be anything expensive, but cookies, gift baskets or candy are some items that would make a thoughtful gift for a client. Just knowing that you're acknowledging them is enough for that client to come to you with more business or give you a referral.
Host a holiday dinner at one of your listings!
Besides getting your brand OUT THERE, this makes for a creative open house. If you're not one for cooking, have food ordered! Plenty of restaurants offer affordable catering options. Grab a couple festive decorations from the 99 cent store to spruce up the place and BOOM—you have yourself a partaaay!
Give your employees time off for the holidays
Don't you hate that feeling when everyone else has the holidays off except you?
Everyone needs a bit of break, especially around the holiday season. Gifting your employees a little extra time off is a good incentive for them to work hard when they get back nice and refreshed from Thanksgiving dinners and unwrapping Christmas gifts.
Run a food drive or crowdfunding campaign within your farm area
What better way to make an impression on your neighborhood and potential clients than giving back?
This will impress clientele, encourage potential sellers to engage with you AND help out the less fortunate ALL AT THE SAME TIME.
Be social for the holidays!
Trust us, any holiday driven content on your social media accounts will do wonders for your engagement levels. You betcha social users will have the holidays on the mind. Post relevant articles—a quick Google search will reveal plenty of content related to real estate and holidays.
Use hashtags: #Thanksgiving, #Christmas, #Hanukkah. Post holiday memes, photos, videos and any other media that viewers will respond to.
Send out holiday cards
Let your colleagues, clients and potential clients know that you're thinking about them. Sending snail mail instead of just a generic e-card is a nice, personal gesture and writing a hand written message is even a nicer touch 🙂
What holiday marketing tips do you have for us? Post below!