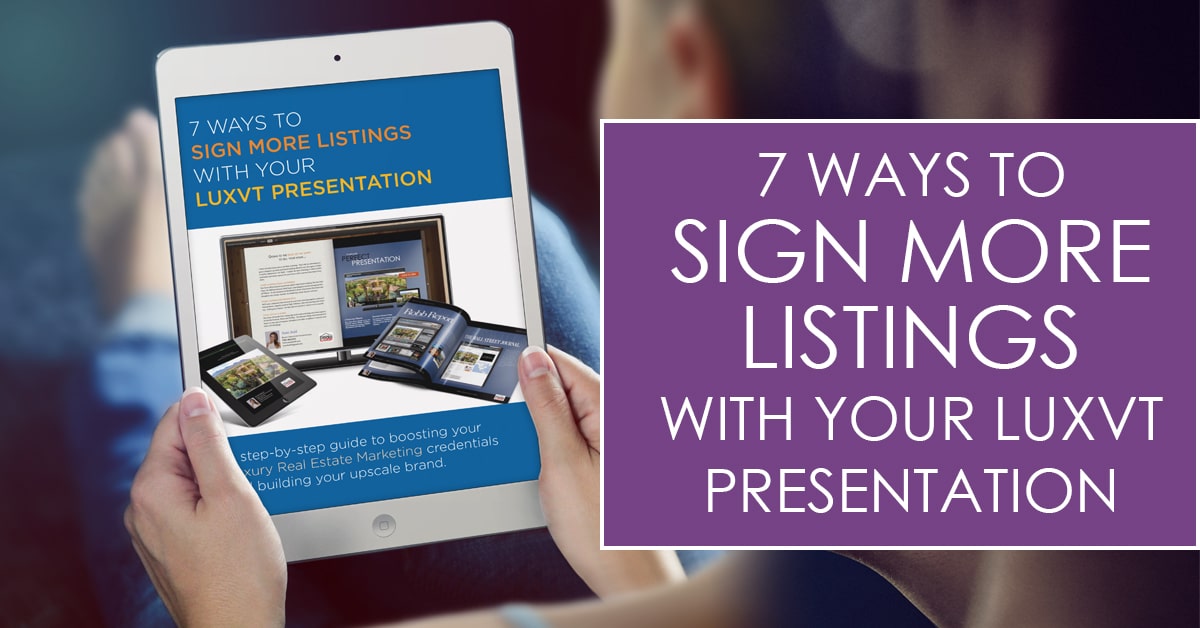 7 Ways to Sign More Listings With Your LUXVT Listing Presentation
---
As a luxury real estate agent, your success depends on differentiation. You need to stand out from the pack and give sellers clear, compelling reasons to choose you over the competition.
That's why LUXVT Marketing Presentations are designed to make you stand out. They showcase how you offer more sophisticated and comprehensive marketing than the majority of agents.
But to make the most of your LUXVT Marketing Presentation, you have to know how to use it to its full potential. That's why we've compiled 7 ways you can use your LUXVT presentation to spread the word about your extraordinary marketing value proposition—and give sellers every reason to choose you.
In this guide, you'll learn:
So, start closing more listings now by downloading our free eGuide, 7 Ways to Sign More Listings With Your LUXVT Marketing Presentation.