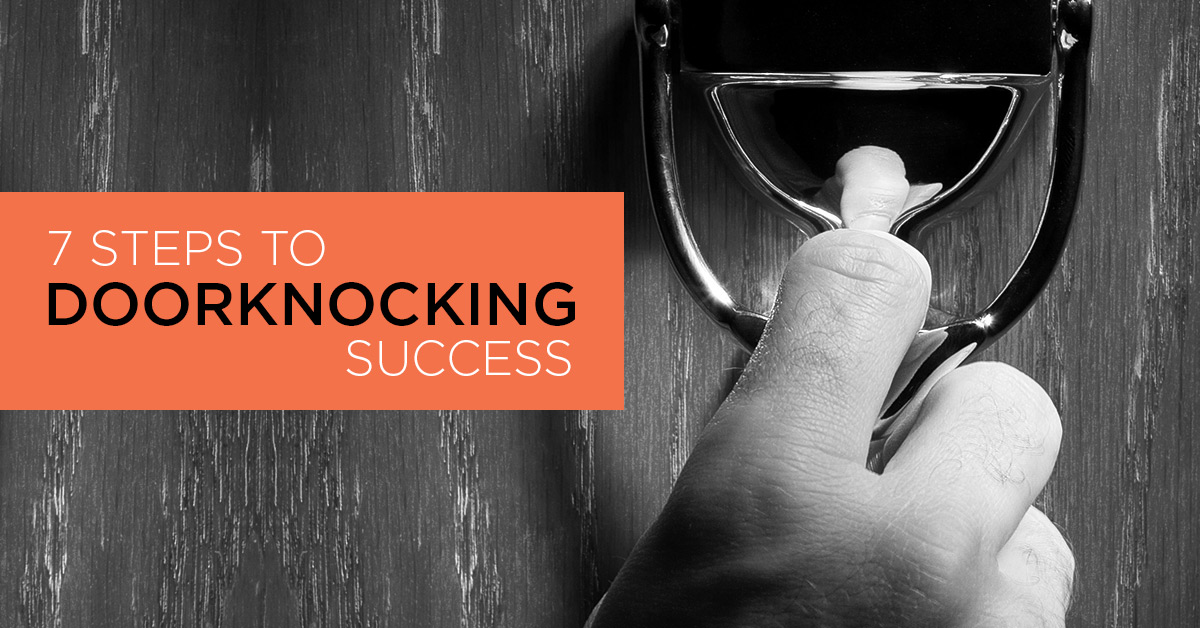 7 Steps To Success When Doorknocking
---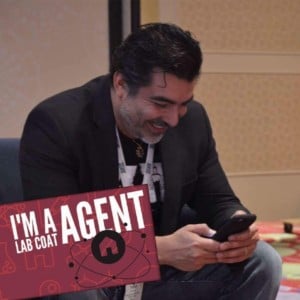 I help run a Facebook group of 50,000 agents along with a few other admins and I'm privy to a lot of great posts. The Facebook group is called Lab Coat Agents and the group focuses on best practices for success in real estate and on MINDSET. Here are my 7 steps to success when Doorknocking.
1. I feel like everything starts with your mindset.
Doorknocking is no different. You will be rejected. A lot! You can't escape it. No one has a 100% close ratio. When I was knocking on doors, one person threatened to shoot me with a shotgun, just because I rang his doorbell. Another one told me to "get the [Beep] out." 🙂
Others have invited me in to talk, to drink tea and some have even sold their homes with me .
The #1 step is to have the right mindset, know that you're not going to get everyone to listen to you. Know that you won't even get 50% of the people to listen to you. Realize that it's a small number of people that will convert into actual business, so look at this activity as a way of building relationships and branding. You will also learn the area well and you will get exercise doing it!
2. If you don't know what to say at the door you are going to fail.
The key is to learn your pitch extremely well, learn your craft so well that you don't think about it when you're talking to people at their doors. Once you learn what to say very well you will then begin to study the prospect during the dialogue. You will begin to study their body language and their facial expressions. This is when you start to truly read people.
Are they looking to close the door on you? Are they nodding along to what you're saying but not really focused on it?
Once you know what to say you can begin to identify people who are serious about their answers and actions. Learn what to say and the rest will follow.
3. Don't be pushy and don't try to convince people.
This is important to remember while doing any type of prospecting. You will ultimately fail if you go into sales thinking you need to "make" people buy. If cute little Girl Scouts have a challenging time selling cookies do you think it's going to be easier for a full grown adult?
People are generally untrusting of people they don't know. No matter what you tell them about how amazing you are or how your product is amazing they won't believe you. Instead of "telling" people, you need to understand them and you need to come from contribution. Focus on them and see how you can help by asking them the right questions.
When you ask good questions and you listen people begin to trust you.
Tristan Ahumada's Questions:
How do you like this neighborhood?
How did you end up choosing this home?
What do you like best about living here?
Is there anything you wish this neighborhood had?
Ask questions that develop the relationship.
You can begin to understand who they are by the answers they give you. You can set yourself apart by showing them how you are different and how you are there to help. You're not just another salesperson.
4. Bring something of value.
Build on #3 by always bringing something of value with you. Show them that you are the expert of the neighborhood.
Tell them about the events the town is having.
Bring a sheet of homes that have sold in the area over the last few months.
Show them how homes have increased in price over the last 10, 20, 30, 50+ years.
Give them information about laws and ordinances that affect the area.
5. Outline The Doorknocking Area and Keep Track.
Before you start Doorknocking do some homework. Have a title company pull up a map of homes with the name of the home owners and non owner occupied homes. The more you know about the area the more people will trust you.
Know how many homes there are and know what your demographic looks like. Know the schools, the parks, best places to eat and keep track of who you visit and how often you talk to them.
6. Create a Routine – for followup and times you will doorknock.
When I first started I used a sheet of paper to track how many people were home and how many doors I knocked on. When you find an interested person make sure you have a system in place to followup.
I would use a simple CRM like LionDesk or Followupboss. When you have an interested party make sure you have a system in place so you don't lose the client.
Will you email them? Send them a video through BombBomb? Will you be sending them a breakdown for the value of their home?
7. Know When To Move On.
This was probably the most difficult one for me. I sometimes chased people when they weren't really serious. The better I got at asking questions and reading people the better I got at this.
Ask questions that determine their timeline for selling or buying. Some people make it easy for you and repeatedly tell you that they "will die in the home" and you know that they can help you by giving you referrals instead.
Tristan Ahumada's Questions:
If you ever did move, where would you move to?
What has to happen for you to make that move?
Once you retire do you plan on staying here?
Once your children graduate do you plan on moving to a different area?
One app that has made easier for me to doorknock is Spotio. Your title company may have an app for you as well. Please ask them.