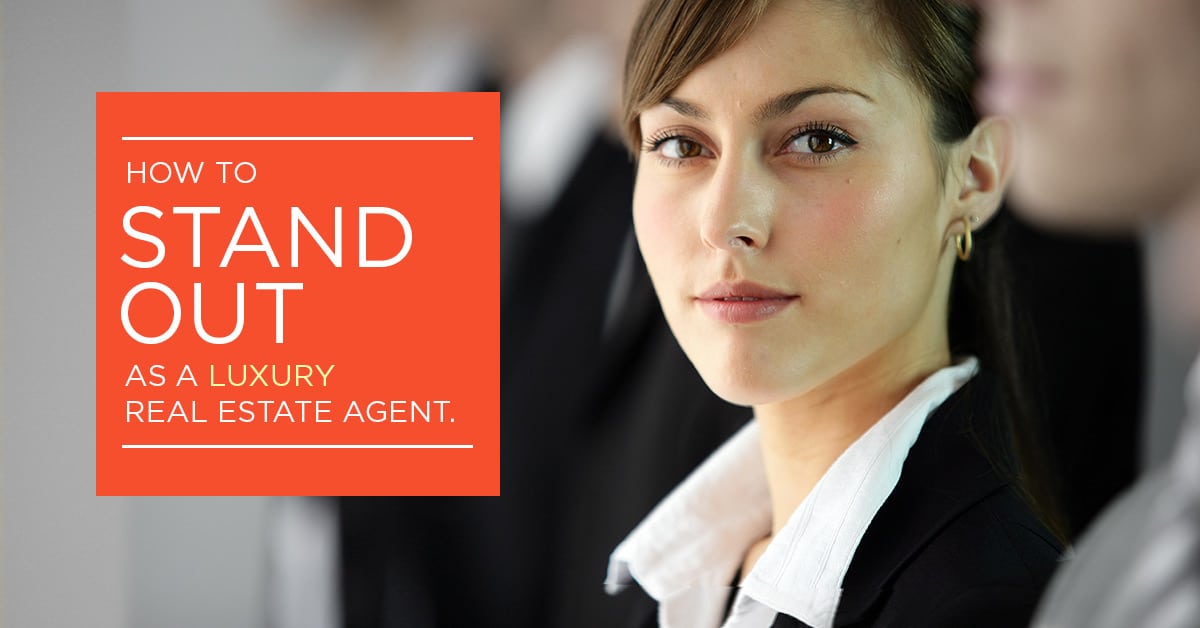 Guest Post: How to Stand Out As a Luxury Real Estate Agent
---
Today's guest post comes from top Real Estate Coach Tom Ferry.
The market is crowded with so many agents vying for a slice of the business! When you look at the luxury market, as I'm sure you're well aware, it can get even more competitive. So how do you master the market without becoming overwhelmed or lost in the shuffle?
As the leading real estate coach with nearly 30 years of experience, I talk to agents all the time who want to know how they can stand out amongst the competition. While most people want a complicated answer with a multistep formula, the reality is actually simpler than you might think.
If you've been to one of my training events, you've heard me talk about creating value for your customers. This is truly the key, because when you create value, you build trust. This trust will set you apart from the competition and help you build lasting client relationships, earn referrals, and keep you at the top of the luxury market game.
How To Create More Value
It all starts with a shift in your mindset. When you make the fundamental change to commitment to focusing on helping your clients get what they want, you win. Focus less on what you need to get done, shift it to how you can best benefit your client.
In order to find out what your clients want, you've got to ask the right questions. You'll want to start with the basics to scratch the surface and then ask more questions.
Let's start with the preliminary basics:
What's your timeline looking like?
Why are you moving?
What does your "dream home" look like?
What particular things do you like/dislike about your current neighborhood?
So these are the questions you are all too familiar with, but in order to truly speak to the customers' needs and wants, you've got to gain more insight.
Sales is really about this one thing… Your ability to ask a series of questions that naturally and automatically lead you and the prospect to mutually desired end result.
Check out this video from my weekly series the #TomFerryShow with tips on how to ask the right questions and provide your clients with more value:
What Kind of Agent Do You Want to be?
I work with agents from around the world who are committed to taking their business to the next level. Part of it comes through creating that value and building trust, but it is more than that too. It is about taking the actionable steps that will further develop you and your business.
For many agents that includes attending live in-person events, that will show you the proven scripts, strategies, and techniques to convert more leads into appointments and more appointments into sales.
For other agents who are looking to maximize their profits and reach, it is really about working with a professional coach. Coaching provides accountability and mentorship that takes agents to the next level in both their person and professional lives.
What do you need to step up your business? Never. Stop. Learning.
Be active on social media and learn from other agents and coaches
Join webinars
Read industry-related blogs
Take courses on subjects you've always wanted to master
Be the Agent That Stands Out
I'd encourage you to ask yourself this question… How can I provide more value to my clients?

Think about the ways you can serve them so that they're not just buying or selling a home… They are achieving their dreams and goals through real estate.
Do you know your USP? What makes you the better choice over all the luxury competition? Use this skillset to marketing yourself for your amazing value.
• Strive to return phone calls, texts, and emails faster than ever before
• Become the expert in your area
• Say 'no' when the decision involved will not be an asset to your brand or business as a whole
• Be transparent, open and committed with all of your clients.
Remember your strategy matters, and now more than ever, your passion absolutely rules. Showing clients this passion, combined with your USP, will set you up for success. You just need to make that first change in mindset and keep momentum going up until, and after, you begin seeing those results come to fruition.
Bio: Tom Ferry is the CEO of Tom Ferry International, a Coaching and Training Program for Real Estate Agents. Ferry is also a best-selling author with nearly 30 years of industry experience. He's also been names the #1 Real Estate Educator by Swanepoel Power 200.