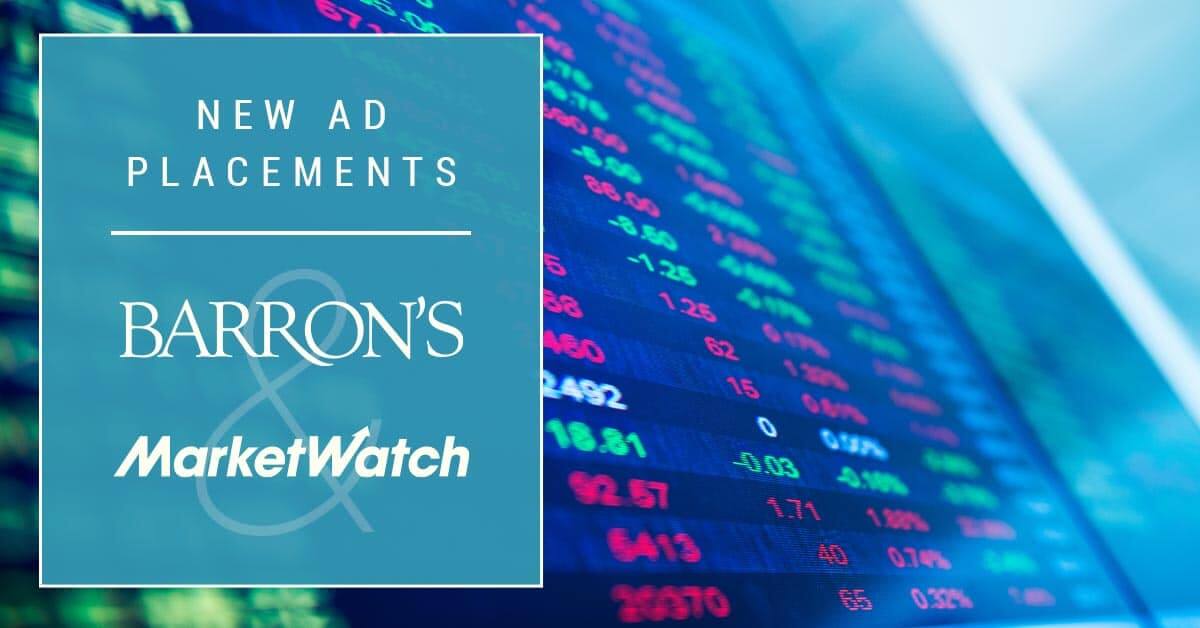 New Ad Placements: Barron's & Marketwatch
---
We're excited to announce new listing ad placements in prominent financial publications Barron's and MarketWatch. These new digital placements are available through LUXVT's membership plans.
Barron's and MarketWatch are illustrious brands that are part of the Dow Jones publishing empire, and these placements are designed to reach affluent investor-class homebuyers.  LUXVT members can demonstrate to sellers that your marketing program targets this critical audience.
For nearly a century, Barron's has delivered actionable insight to empower financial decisions. For advisors, wealth managers and end investors alike, the publication draws readers looking to better understand the financial landscape to inform their choices. With over 6 million unique visitors to their website, they've experienced a 60% increase year-over-year. From topics like income investing and online brokers to real estate, retirement planning and fund companies, Barron's independent analysis frequently bucks conventional wisdom to earn investors' trust for more than nine decades.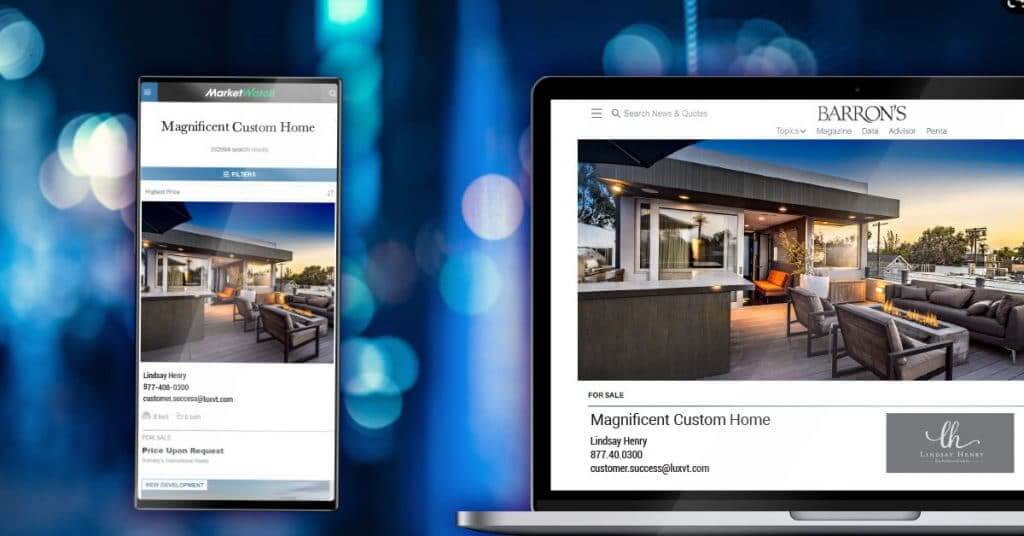 MarketWatch tracks the pulse of markets for engaged investors with more than 20 million visitors per month. As a leading innovator in business news, personal finance information, real-time commentary and investment tools and data, it includes dedicated journalists generating hundreds of headlines, stories, videos and market briefs a day from bureaus in the U.S. and Europe. MarketWatch offers a comprehensive and user-friendly personal portfolio feature that incorporates the Wall Street Journal and Barron's content into an excellent portfolio tracker.
Investors can make the smartest investment decisions with access to Barron's in-depth analysis and unrivaled market predictions — all conveniently accessed on MarketWatch.com. In 1997, it was radical to ask how to make real-time market data, news and analysis more available. 20+ years later, the democratization of financial information remains MarketWatch's guiding principle.
Real Estate listings on the Barron's and MarketWatch websites are powered by the Mansion Global network. Listings over $1,000,000 will appear on Barron's and listings at any price will appear on MarketWatch.
Consult with a Luxury Real Estate Marketing specialist today about crafting the perfect ad strategy for your listings!