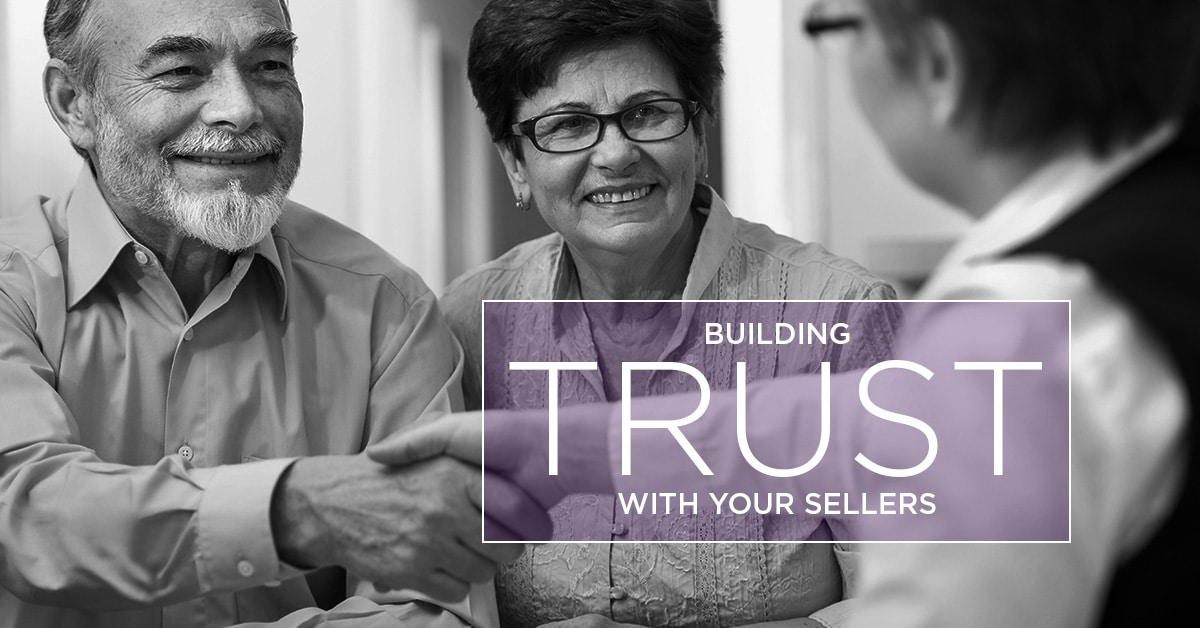 5 Ways to Build Instant Trust With Your Seller
---
Okay, let's first address the elephant in the room. Like it or not, many clients are initially mistrusting of real estate agents. Is it fair? No. Is it something you can change? Certainly! With a little effort on your part you can solidify client relationships that will continue to flourish with each property successfully sold. Find below 5 ways to build instant trust with your seller.
Building these solid relationships in the luxury real estate market is perhaps more important than anywhere else. Why? When your client trusts you, you're not only making their experience a pleasurable one, but you are also setting the stage for future business relationships. Word travels fast in luxury communities, recommendations for a go-to agent are as good as gold. By earning and maintaining trust, you will be the name on the tip of everyone's tongue. Word of mouth marketing is one of the best ways to keep new listings coming in and building trust is the first step to get you there.
Ready to build these solid relationships with your clients? Take a look at our tried and true tips for building instant trust with your seller.
1. Only Make Promises You Can Keep
We all know that one agent who will say anything to get a listing. Sure, he may beat out the competition but after making promises that go unkept, his reputation will be tarnished. Granted it's a competitive marketplace so selling yourself is a must but it can be done in a way that won't leave you backpedaling as you overpromise and underdeliver.
This leads us to the first extremely important point – only make promises you know you can keep. When the pressure is on you may be tempted to blurt out "I can get you an offer in 2 weeks!" While this may impress the seller at the moment, it will only infuriate them down the road when the listing is still not sold and your desperation to meet your promise leads you to ask for a further price reduction. Okay, enough of the nightmarish scenarios, let's get to the part of turning you into a seller's dream…
2.Be a Great Listener…But Also Ask the Hard Questions
Without listening to your client, you will never be able to earn their trust, simply because you'll have no idea what they actually want or expect from you!
Your conversations with the seller will tell you everything you need to know about what motivates them to sell, what they expect from an agent and what success looks like through their eyes. In your first few conversations, listening will set you up for success.
What is the seller's timeline? Why are they selling? You'll also learn how they best communicate and what their main concerns are. Continue listening each and every step of the way.
Sometimes it takes more than just stractching the surface to get the whole story. This requires you to take off the agent hat for a moment and put on your doctor scrubs. Selling real estate requires a professional and emphathetic bedside manner. If you aren't honest with your doctor, he/she probably won't give you a proper diagnosis. If your client isn't honest with you, expectations won't be met. Delicately ask those tough questions. Dig deeper into the cleint's motivation for selling. Are they having a serious medical issue, money or legal issues, family problems, difficult divorce? These are all things you need to know, so don't shy away from getting the answers, just make sure you are approaching these issues with professionalism and understanding.
3. Stay in Contact
One of the most dangerous pitfalls for any real estate agent is falling out of contact with the seller. In the dating world, it's referred to as "ghosting," in the real estate market, it's grounds to have a new agent take your listing out from under you. No matter what is going on with your listing do not "ghost" under any circumstances.
The old adage "no news is good news," doesn't hold up when you are talking about real estate. Before you even sign your contract, you need to have a plan of action for communication. One of the main reasons that agents lose a deal or never do business with a seller again is lack of communication. Whether you are sending an email about plans for an open house, mentioning successes (even the smallest are worth nothing) or even honestly addressing a struggle you are having, keeping the lines of communication wide open will show you are trustworthy and transparent.
This, of course, doesn't only apply to staying in contact with your seller, but when you are representing a buyer as well. Recent Colorado equine property owner Elizabeth-Jo Leverock credited her agent's constant communication as her reason for being hired as their agent.
"We picked our agent because she always answered her phone/emails. If she didn't have an answer she got right back to us. It's not how many clients/listings, it's customer service. She treated us like we were her only clients and truly wanted to get us our dream place!"
Fortunately, in today's digital word, you have a leg up on the realtors of decades past. Now opening the doors of communication is as easy as sending an email or a text message. While phone calls are still important, connecting daily, every other day, or weekly is simple and fast. Get to know your seller, his or her communications preferences and the best time of day to interact with them.
How much contact is enough and how little makes you fall short of expectations? Many of us walk this fine line with clients. Finding that middle ground will depend on your individual client as well as your own prefered communication methods. In the beginning especially, communication is extremely important to nurture your newly solidified relationships. It's also an exciting time for your seller. Be sure to wow them from the beginning with plans for open houses, advertisements and all other ideas for getting their property seamlessly sold.
4. Make Their Home a Celebrity
Making your clients feel special is always important. One great way to do this is to tap into the pride they have in their home. Think about the property you currently live in. If someone handed you glossy prints, beautiful twilight photos or sleek professional videos of it, wouldn't you sort of feel like a rock star? Give your client the celebrity treatment with amazing photos, star-quality videos and elegant brochures. They will undoubtedly feel special when their homes are showcased in prestige media.
Having the right materials to show your client (and future clients) creates a professional persona and a lasting first impression. Earning trust comesdown to showing who you are, proving you are good at what you do and handling whatever comes your way with grace and professionalism.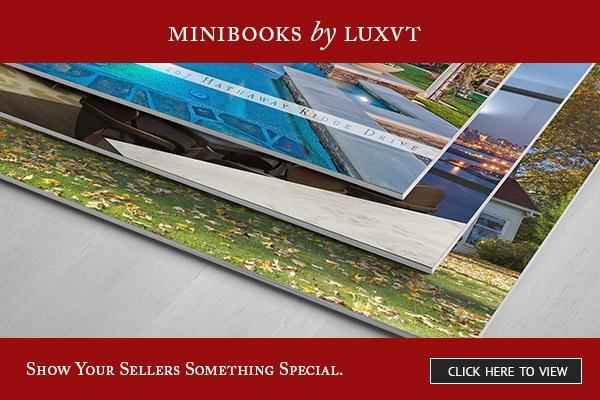 5. Stay One Step Ahead
It would be great if we could predict everything before it happened, but with time spent in the field, there are fewer surprises as we go. Part of the trust building process is knowing the goals of the seller. Once you do, you won't have a hard time guessing what their questions, concerns and expectations will be. Before picking up the phone to check in, ask yourself what questions the client is likely to ask and be sure to address this without any prompting from them. Staying a step ahead gives your client the peace of mind that comes with knowing their client has it under control.
Once you've started these initial steps of trust building, you'll need to work vigilantly to maintain it. There are tons of great agents out there, set yourself up for success by being true to your word, listening to your seller and communicating opening. Trust is one of the biggest reasons that your clients will come back time and again. Put the work in and you will see your listings increase. Take a look at how your competitors do it, ask questions from mentors and continue improving your process.
Have we missed any? How do you build trust with your clients?