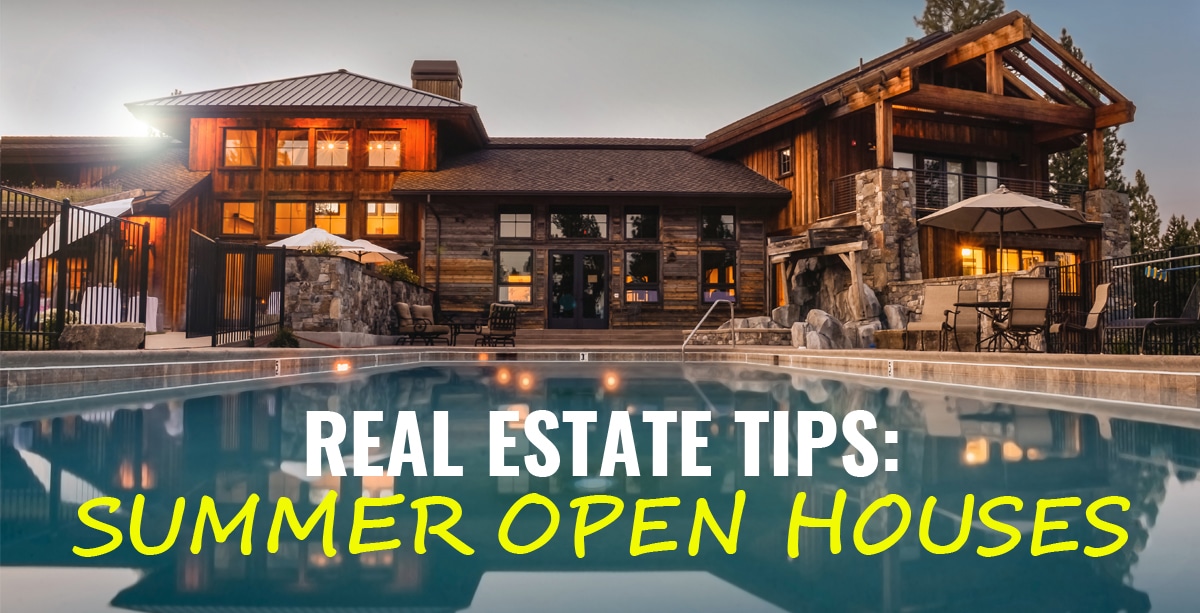 Real Estate Tips: Summer Open Houses
---
Summer is right around the corner. Although Spring is usually the best season for real estate, buyers are still going to be scrambling to find their dream homes before the weather cools down in the Fall. Spice up your usual open house with some summery fun. Not only is it exciting for potential buyers, it also makes the house more memorable for visitors. Read the rest of our real estate tips for Summer open house inspiration.
Instead of cookies, serve summery snacks
Lemonade or fruit plates work really well! Anything fresh and sweet really suits the season and is a great alternative to the usual cookie baking trick. We recommend avoiding messy summery snacks like popsicles. They're great for beating the heat but they might drip all over the carpet… We guarantee your seller will NOT be pleased about that.
Hold evening open houses
It gets way too hot during Summer days. Most people want to laze around the house or hit the beach until the temperature cools in the evening. When the sun starts to set, people become more active–and more likely to want to show up for an open house. Hold open houses after work from 5-8pm so folks can stop by after work on their way home. Convenient AND cool!
Fire up the grill
Or if you don't how to barbeque, ordering some BBQ is just as good. Mix up some Arnold Palmers or lemonade. Serve it out on the deck to draw buyers' attention to the backyard. If you're feeling fancy, decorate the deck with lights, lanterns or Tiki style decor for a festive mood. Nothing is a better incentive to get people to your open house than food–especially quality BBQ.
Throw a party
This will require a little bit of planning but this will definitely draw crowds. Grill out in the front yard, put up some decorations, pump up the jams and get your branding out there! Not only is this good for exposure and drawing in potential buyers, you'll get in some networking with neighbors that mosey over to check out all the hubbub. These might be potential clients looking to sell their property or move into a better home within the neighborhood.