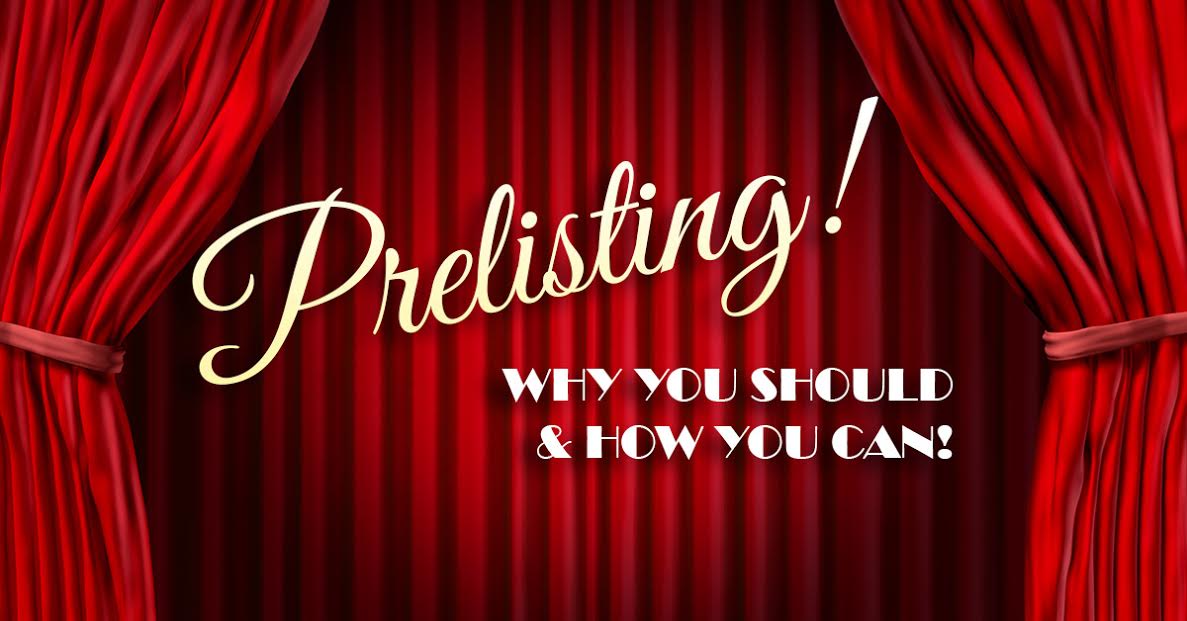 Real Estate Prelisting: Why You Should and How You Can!
---
When it comes to getting traffic to your listings, why wait until they hit the MLS? Agents refer to these real estate prelisting market opportunities as variety of things, pre-MLS marketing or pocket listings most commonly, but if you aren't actively using your resources to promote these properties right out of the gate, we call them one thing – missed opportunities.
Many agents have begun embracing the art of "coming soon" marketing, have you given it a try? We asked two top agents their favorite strategies for pre-MLS marketing. Here's what they had to say!
1. Facebook Advertising for Real Estate Prelisting
For many of us, it's hard to envision a pre-Facebook world but trust us, stirring up interest in a listing once required far more footwork than today's click-and-go era. Now agents have more options than simply planting the "coming soon," sign in the yard and hoping for the best. If you aren't yet using this technology to your advantage, it's time to start.
Before your listing appears on the MLS, create a frenzy by selecting one great property pic and designing an ad creative that will grab viewers attention. The great thing about Facebook advertising is that you can easily segment your intended audience. You can target people in your desired geographical area and can even select an age range for your audience.
Don't believe us? Take it from real estate agent Nick Baldwin of Keller Williams Realty.
"I am very big on prelisting (or coming soon) marketing. Much of it consists of Facebook marketing. I choose a specific farm via the FB ads manager and target that farm with 3 or 4 separate campaigns about the property."
Ruth Metcalf, also of Keller Williams Realty, credits her exposure via Facebook advertising with selling one of her recent listings.
After taking on a pocket listing property, which had sat with a previous agent for 96 days with no offers, Metcalf found her buyer quickly through Facebook advertising.
"I love how Facebook allows you to customize your target audience, including age group, demographics, income and interests," says Metcalf.
Metcalf hits the nail on the head when it comes to why agents can't get enough of Facebook ads. Another benefit of Facebook advertising is that it allows you to become connected with the network of those who show interest in you. We live in a time where social proof sells better than any agent or organization can. People trust companies that their friends and family recommend, once you begin showing up in their networks, referrals will naturally come your way.
Yet another benefit of Facebook ads is that they are visual, and so is real estate. You have the opportunity to pique the initial interest of potential buyers with one compelling photograph. People are visual, real estate is visual and social media is visual. Ultimately, you are creating a winning team.
If you want additional information about how to craft a great Facebook ad, check it out here and here.
Here's an example of a great real estate Facebook ad.
2. Emailing Current Clients "Insider Information"
One of the most underutilized tools you have in your real estate arsenal is your current contact list. Why not email potential buyers before the news of the listing hits the open market? Many agents find that the exclusivity of "coming soon," properties piques interest. They are now privy to information that the general public hasn't yet received and this is often an incentive for them to make that first move.
"I think when agents do this, it does give them a competitive edge," says Metcalf. "When other agents send me a real estate prelisting, I mentally cull through my list of clients to see who would be a good fit. If we can put a deal together, it's a win-win for everyone. Less hassles for the seller and the buyer feels like they edged out on the competition."
She cites one time in particular that this worked in her favor.
"They were German BMW designers who contacted me at the beginning of December, saying they need a second home here in Westlake. They told me when they would be flying into town," she says.

"I interviewed them when they got in and showed them around Westlake. They had never heard of Hidden Canyon (a desirable and affordable development here in Westlake). But they liked the area. When the sellers contacted me with their story of woe, I said let me see if I could find them a buyer without having to go through the work of staging and listing," she continues. "I called up these buyers and showed them the property. Even though it wasn't what they had in mind, together we put together possible remodeling ideas. They noodled the ideas and put in an offer."
This goes to show that you never know what a potential buyer has in their mind. Sure, you may think you have a handle on what they are looking for, but you never know if a seemingly unrelated property could awaken new possibilities in the buyer. Present the information to them and let them decide!
3. Creating a Lead Generation Landing Page
Just because your property isn't showing up in the live listings yet doesn't mean you can't publish the real estate prelisting online yourself. Building buzz online will create a competitive marketplace once the listing hits the open market.
This is one of the first avenues that Baldwin focuses his effort on.
"The first campaign is a "coming soon" website that showcases everything about the home; photos, description, a video, etc. Everything except the most important aspect: price," says Baldwin.
"They (interested buyers) must register with their contact info in order to see the price of the home. It's very effective because the home is not yet listed on MLS so it cannot be found anywhere else."
It's a win-win situation. You're offering insider information to potential buyers while actively gaining a lead in return. With their information now in your system, you can follow up with those interested and ultimately sell the property faster. You can also keep these leads in your database in case other similar listings come your way.
Another twist on this technique is to feature the home on a landing page while withholding the physical address instead of the price. In order to see the address, a lead must enter their contact information. This is one technique that Baldwin also favors for his pre-MLS listings.
"The key is to be as consistent as possible and keep on getting their appetite wet," says Baldwin.
4. Neighborhood-Only Open House
Playing once again to the idea of exclusivity, try hosting a private neighborhood open house. Simply knock on doors or send out mailers inviting homeowners (or renters) in the neighborhood to this sneak peek event. Serve up some wine and cheese and turn it into a fun evening.
Marketing Campaign Benefits
When it comes to answering the question, "what would I gain by ramping up my pre-MLS marketing campaigns?" there are several benefits to note.
1. Increased Commission
Who doesn't want more money in their pocket? When you find your own buyer, you take the buyer's agent out of the equation, and essentially "double end"the transaction. Who wouldn't like that? When you can represent both sides of the deal, you have the ultimate control to get things done and will also make more money.
2. Gauge Buyer Interest
By stirring up a buzz on your new property, you will be able to gauge the interest in the property. Not getting as many bites as you expected? Maybe it' the price. Much of what you learn in your early campaigning will shape the future of the listing.
3. Sell Faster While Making it Easy on Your Seller
Pre-MLS marketing allows you to sell the home faster. Not only does this naturally please your buyer, but it frees up your time to tackle the next property.
By investing in marketing sooner, you can get a jump start on selling your properties while pleasing your current clients with insider information.
4. Capture Buyer Leads
The more you utilize prelisting marketing, the more leads you can add to your contact list. Now you can create email lists and send drip campaigns to actively engage with them. Whenever a similar listing pops up, you'll have a great list of contacts to start with.
Before you start your marketing, check with your local board regarding their prelisting regulations.
Have we left out any of your favorite techniques? Share them with us!