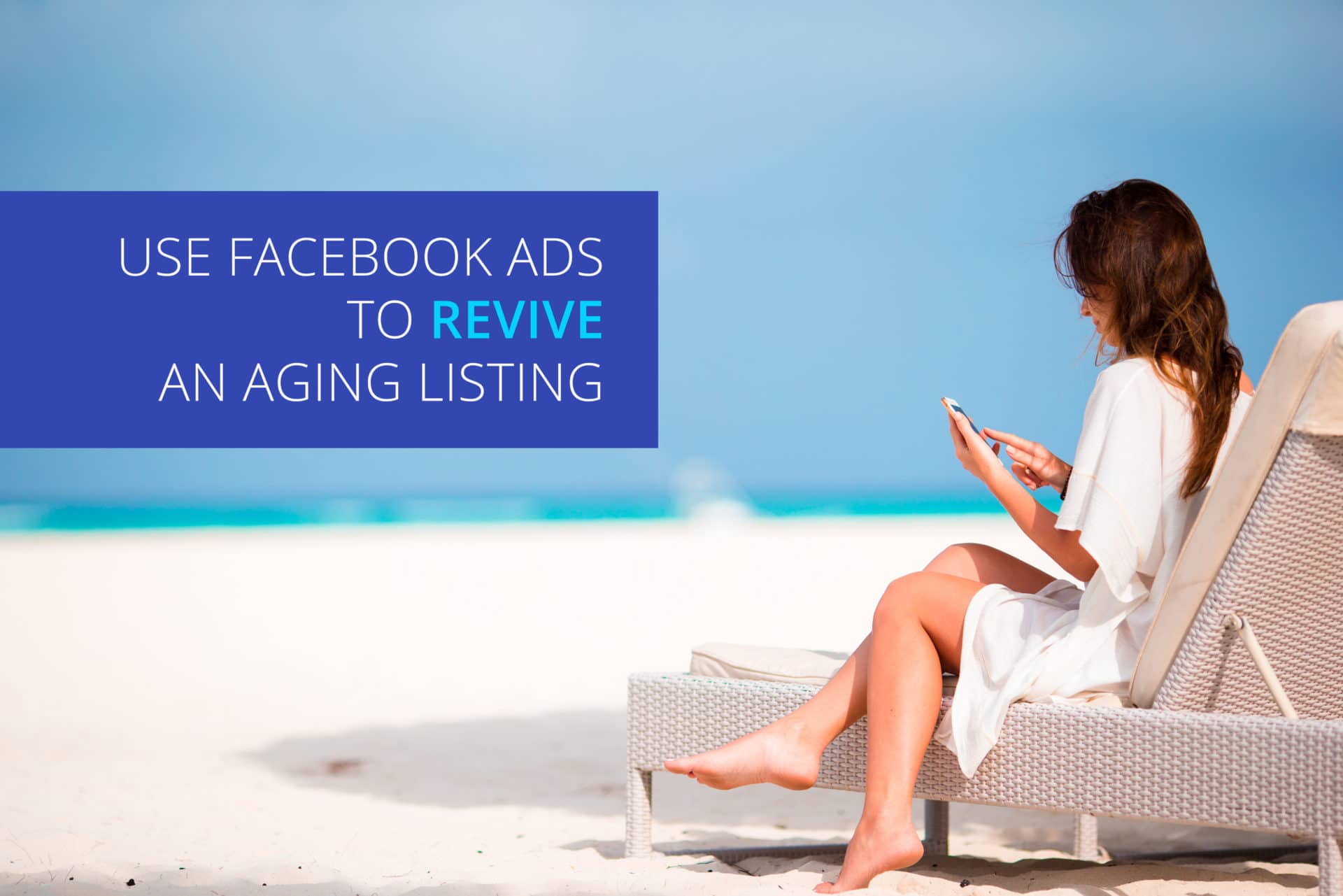 Use Facebook Ads to Revive an Aging Listing – Here's How
---
Luxury listings take longer to sell. Unfortunately, that means you can find yourself in a slump where your aging listing has been on the market for many weeks, and buyer interest has died down. So what you can you do, as the agent representing the home, to get buyers buzzing about your aging listing? Use Facebook ads to revive it!
Here's how you do it:
Decide what type of marketing material you want to use:
As a luxury real estate agent, it's critical that you invest in attractive, powerful marketing that will meet your ideal buyer and seller's expectations. When it comes to Facebook ads, it's best practice to stick with highly visual creative. If you have an attractive listing video, use it. Video performs well on Facebook, and as you may have noticed while perusing your own account, advertisers have caught on. If you don't have video, professional listing photos are your next best option. If you're at least a little tech-savvy, you can combine a handful of engaging photos into a short video slideshow. If not, you can upload and promote a handful of photos.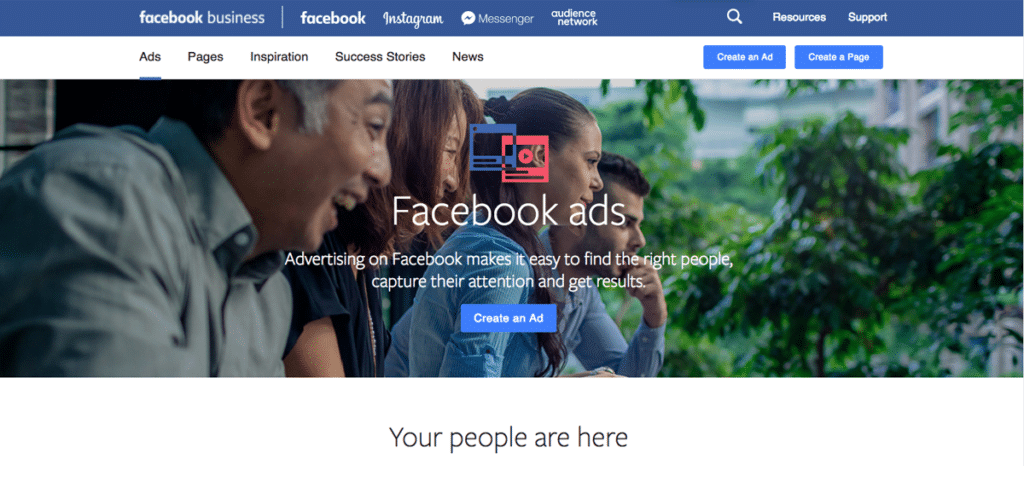 There are lots of ways to do this, and the good news is, none of them are overly complicated. Facebook was gracious enough to consider all levels of tech know-how when they built their ad platform, and while robust, it's also quite simple to use. Start out by choosing your objective – which should be website clicks or lead form fills. Then, add your creative and copy, set a budget, and publish your ad!
Not sure what to advertise? Check out what type of content and copy to promote based on your ad goal. Need help with setup? Facebook's support center has tons of robust tutorials that can guide you through the process. If you need a strong call to action that will help you get more form fills, have interested parties submit their information to get the list price for the property, schedule a showing, or learn about buyer incentives.
Target your ideal demographic: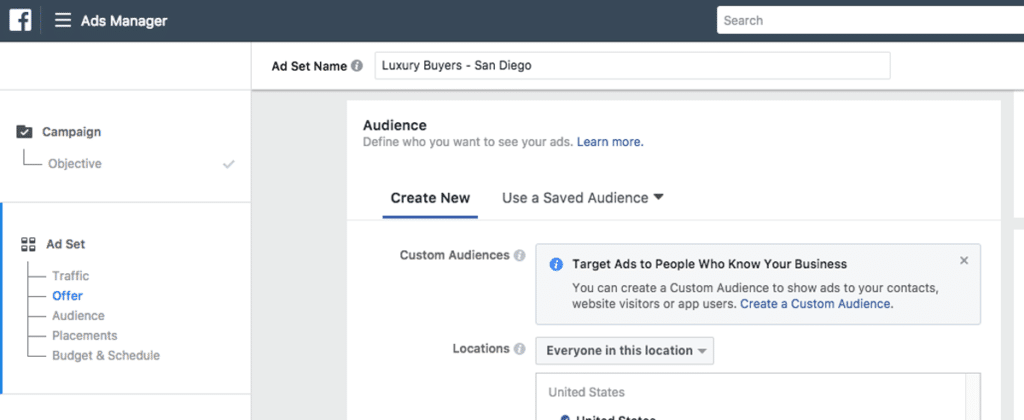 Facebook captures tons of user data, which is great news for advertisers. You can target leads by city, zip code, age, likelihood to buy or sell a home, income, and other key demographics. Use what you know about your current leads and clients and target accordingly to reach the most qualified audience. In this case, you'll most likely want to target cities near your aging listing and will want to target leads with a household income that would allow them to purchase the home you're representing. Need help? Check out this post.
Monitor performance:
How do you decide if an ad is performing well or not? Set a goal for what you want your cost-per-click or cost-per-form-fill to be based on your prior cost of acquisition data you've recorded from previous marketing tests and take a look at your current ad's cost-per-goal. Then, compare your ads performance to prior data to determine how well your ad is performing. You can also look at your ad's relevance score to see how well it's engaging your audience. This score is calculated on a scale of one to ten, one being the worst and ten being the best. The more engagement your ad is driving, the higher the relevance score. If your ad is outpacing prior marketing efforts, keep it running! If it's lagging behind, go on to the next step.
Make adjustments if needed:
Ad not doing as well as you hoped? Test a few different copy variations to see if you can identify one that performs better. Not getting any video engagement? Try using a photo slideshow that highlights the most impressive features of your listing. Struggling to get website clicks? Test an ad form instead. When you make changes, don't go overboard and make too many adjustments at once. If you do, you won't have a way to identify which alterations are giving you the best results. Instead, duplicate your existing ad and make one change per cloned version, so it's easy to see which changes get better results.
Follow the five simple steps above to set up Facebook ads that will help you revive an aging listing and capture more buyer leads. Your high-end sellers will be impressed with your know-how and your dedication to helping them sell their property!