NEW Luxury Social Graphics
---
Looking to encourage your clientele to consider listing their property, or maybe just inspire them to feel extra luxurious today? These luxury social graphics were designed just for them.
Real Estate Social Graphics
The 2021 real-estate market has been insanely good for sellers as appreciation has yet to be slowed by the pandemic. On top of that, low interest rates make it a win/win situation for everyone involved.
Stay top of mind with your luxury real estate clientele through these free social graphics.
Real Estate Trends Social Graphics
Just right-click and "save as" on the computer or tap and hold to save on your mobile device.
Seeking help with social media content?
Staying active on social accounts is hard work, yet very important. We are now offering a free trial for our Luxury Social Posting Program that allows us to share thought leadership content through your account on Facebook.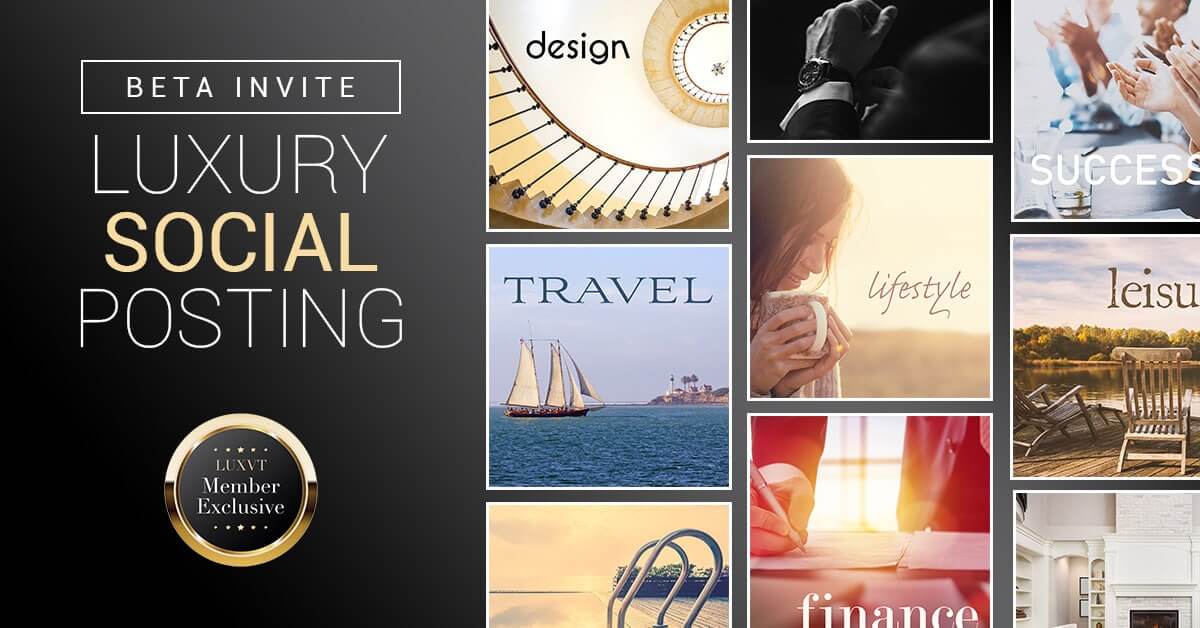 LUXVT Members – Get this curated content posted to your Facebook Page automatically.