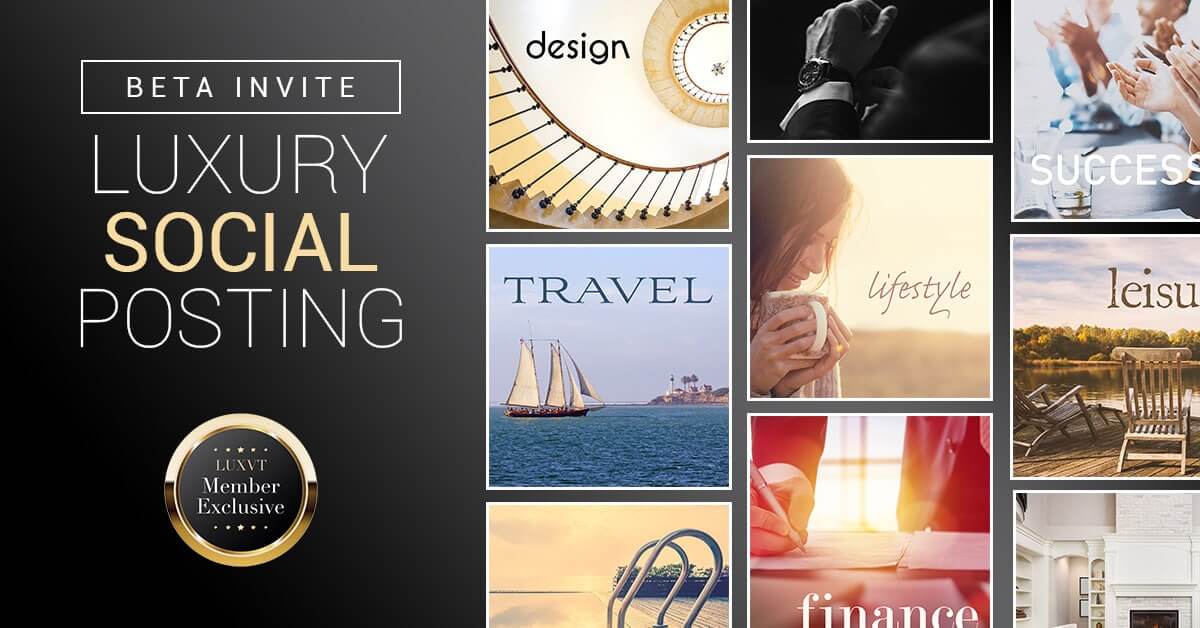 Beta Invite: Luxury Social Posting Service
---
Right now we're inviting LUXVT members to join our beta test group for a new feature, Luxury Social Posting.
About the feature:
Take some of the effort out of your social media management with this simple, elegant Luxury Social Posting service! Our editors will automatically post curated upscale themed content to your Facebook page (and eventually other social platforms too). Topics include architecture and design trends, lifestyle, travel, finance and more.
Our expert editorial staff will select fresh, compelling content from elite trusted sources like Architectural Digest, Conde Nast, Wall Street Journal, Barrons, and many more, and schedule timely, interesting and engaging content to post on your feed effortlessly, multiple times a week.
When its released, the Luxury Social Posting feature will be included in LUXVT Membership plans. Upgrades will include localization, custom content creation, and more.
If you'd like to participate in the Beta Test group, please complete this form: