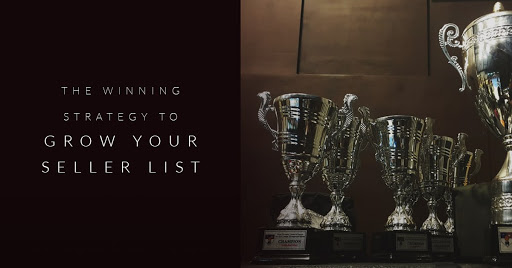 The Winning Step-by-Step Strategy to Grow Your Seller List
---
In the current seller's market, there's no lack of opportunities for real estate agents to gain new clients- but we're here to tell you, it sometimes requires a little creativity to be successful. If you've been clamoring for a sure-fire strategy to grow your client list- you might want to read on, because here's the winning step-by-step strategy to grow your seller list.
Want to deploy a unique, memorable, and effective Luxury Farming campaign? Let LUXVT help!
The basis of this strategy is to drive engagement. To make your digital marketing presence as a real estate agent work for you, you need to do more than just posting a cool photograph every once in a blue moon. If you really want to gain new clients- you have to interact with them. And one of the best ways we have seen real estate agents engage with their sphere of influence is by holding a contest! The primary goal of this is not necessarily to give away free stuff- but to collect information that you can leverage to get potential clients on the phone or in person. Keep reading to learn how to run a successful contest to farm new clients, step by step.
1. Come up with a Contest Question, Rules & Prizes
The easiest way to drive engagement with your contest audience is to pose them a question. Don't be afraid to get creative with it and make sure it's something that will get people interested in your contest. Questions can include guessing the price of a home, guessing the city/address, etc. Alternatively, you can invite your contestants to participate by submitting their own images- such as "Most Beautiful Garden" or "Coolest Kitchen" contest- and then putting the submissions to a vote.
When you post your contest, make sure you include clear step by step instructions for contestants on what they need to do to take part. This part will be very important for the coming steps.
As for the prizes, it doesn't really matter what your first prize is, as long as it's something you think your audience will get excited about. For example- a contest for best-landscaped yard could include a first prize of a $100 gift card certificate to Home Depot. What's really important is what you want to offer as your second prize, because that is what you will use to grow your client list. The second prize is what you will offer to all qualified leads that submit their information to the contest- so make sure it's something good that won't break your bank either.
2. Create a Landing Page to Collect Responses
When you run your contest, you want to promote it across as many social media and marketing channels as you can. This will cast the net wide for your potential clients. But in order for this campaign to succeed, you will need to direct your contestants to a landing page. The landing page should include information about the contest- like rules, how long it will run, and when winners will be notified. It will also be where your contestant is required to submit their email or other information to be notified as a contest winner- and this is what you will use to determine which of your leads are qualified. Make sure to add opt-ins for submissions to be added to your marketing email list!
3. Pick your Winners and Deliver the Good
Remember the primary goal with this contest is to grow your client list. After announcing your first prize winner, reach out to all your qualified leads as second prize winners.
Your message can be something like "Congratulations! You are a second prize winner in the photo contest. To claim your prize, schedule a call or meeting, or come by our office between Monday and Friday 8 am-5 pm to claim your prize in person!". You can also offer to "hand deliver" the prize to your customer. The main goal is to get the client in face to face.
4. Use the Face-to-Face as an Opportunity to Pitch Yourself
When you get the second-place winner on the phone or in person, use this as an opportunity to introduce yourself, give your pitch as the local real estate expert that can help them get top dollar for your house, and chat. Don't forget to bring your marketing catalog so you can show them your LUXVT Marketing Plan.
It's good to keep this short and sweet, you just want to make sure you're the first person they think of when the time comes to sell their house, so use your charming personality to impress them!
5. Add Contestants to your Marketing Emails
You hopefully already have an automated email sequence for potential clients that sign up to your email list. Make sure you add all your collected emails to this list and send blasts for future contests and opportunities to meet new clients. 
At the end of the contest, you will have hopefully done a few things: making someone's day by giving them free things, met some new and potential clients face to face or on the phone, and added new emails to your email marketing list. Those are all very important and impactful things that will continue to drive your engagement, and the best part is- you can repeat this strategy as many times as you want! If this is something you're interested in doing, but need a little help on building out social media campaigns, landing pages, or the whole thing- then schedule a consultation with LUXVT today.
We'll be happy to show you some examples of winning creative assets and/or can set a plan to customize your own contest today. Contact us for more information.