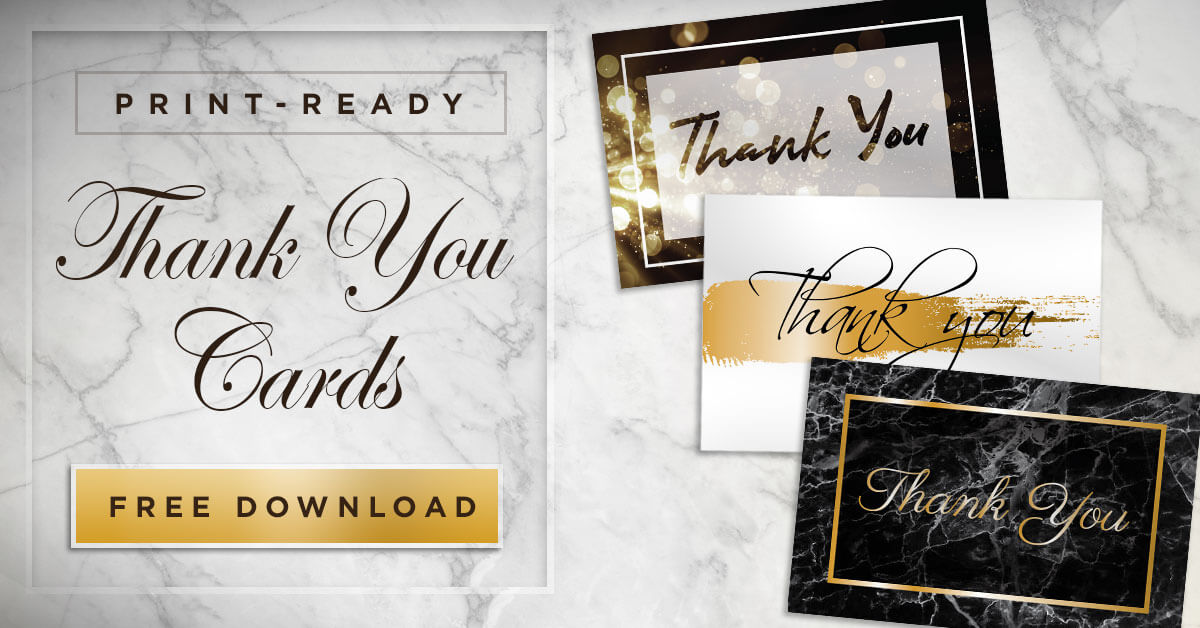 Free Download: Print Ready Thank You Cards
---
With the holidays just around the corner, you might already be thinking about the special people in your life and how to show them how much you appreciate them. In-between figuring out what to bring for thanksgiving and what to get your kids for Christmas, it's really easy for your real estate business to be put on the back burner in the winter months. But what if I told you this is the perfect time of year to reach out to your clients in the form of a thank you card?
While sending holiday cards is a very common tradition, sending thank you cards anytime of the year is a great strategy to not only express some gratitude, but to help you stay top of mind with past and current clients, so that you're more likely to be recommended by them for your real estate services. Especially with upcoming Friendsgivings, Thanksgivings, and Holiday parties—events that involve lots of social mingling and networking—you might want to remind your clients of what an awesome job you did for them. How do you do this tactfully? With a thank you card! Real estate agents know the value of a referral more than anyone. By reminding people that you're friendly, personable, and appreciate them—you will come highly recommended.
If we've already sold you on why sending a thank you card is a good idea, then you might be wondering, who exactly do I send these to? Well, it really could be anyone. Start with a list of all the clients you've worked with in the past year, then add current clients. You can also include people you've recently met with that decided not to use your services. Even though it might not have worked out with them, they could still pass the buck to a friend or family member looking for a realtor. Your list can also include agencies or designers you've worked with, customer service people, your masseuse or manicurist or anyone you've interacted with on a fairly regular basis. People without family get sad and lonely this time of year and being sent a nice thank you note might be the pick me up they need for the season. 
So what do you write in a thank you card? It doesn't have to be very complex. You can write a simple message saying "I appreciated the opportunity to meet you, thank you for your time". Or you can be more specific depending on how you know them and what you are expressing gratitude for. Whether it's thanking them for their business, services, or for a referral, you can tailor that part towards the individual. Don't be afraid to ask them for referrals or tell them you're happy to help if they need anything in the future!
Here's the best part: to help you get started with this awesome initiative, we've designed 3 exclusive luxury-themed thank you cards that you can send to your clients. These cards are designed to be ready for print—so all you have to do is send them to a local printer or upload the files to an online services like vistaprint.com and you will be on your way to getting a stack of beautiful Thank you cards to send to your clients. Click below to download your 5.5 x 8.5″ postcards now!
TO DOWNLOAD: Right click on the image you like, and click "Save as" to download the cards you want.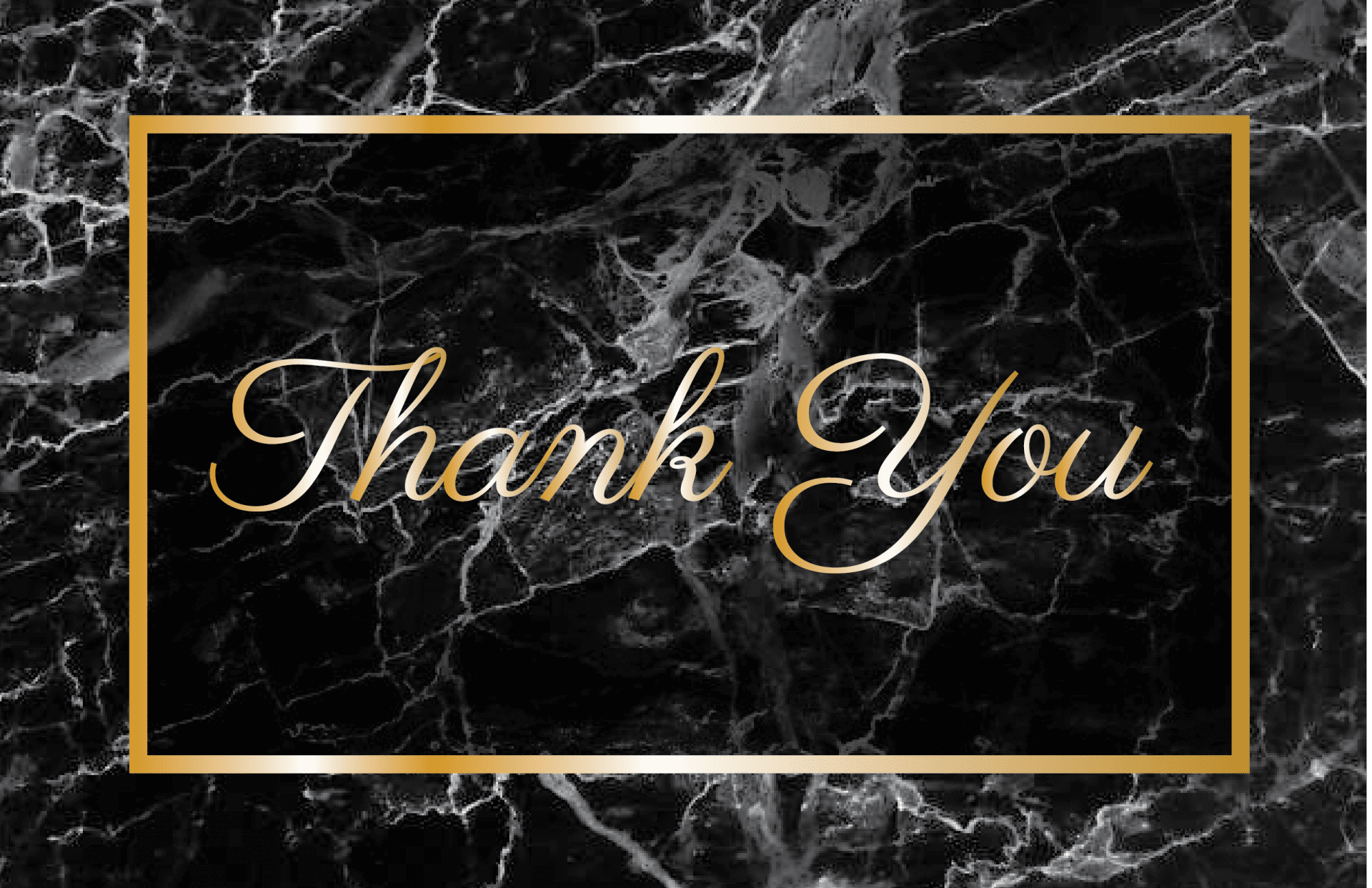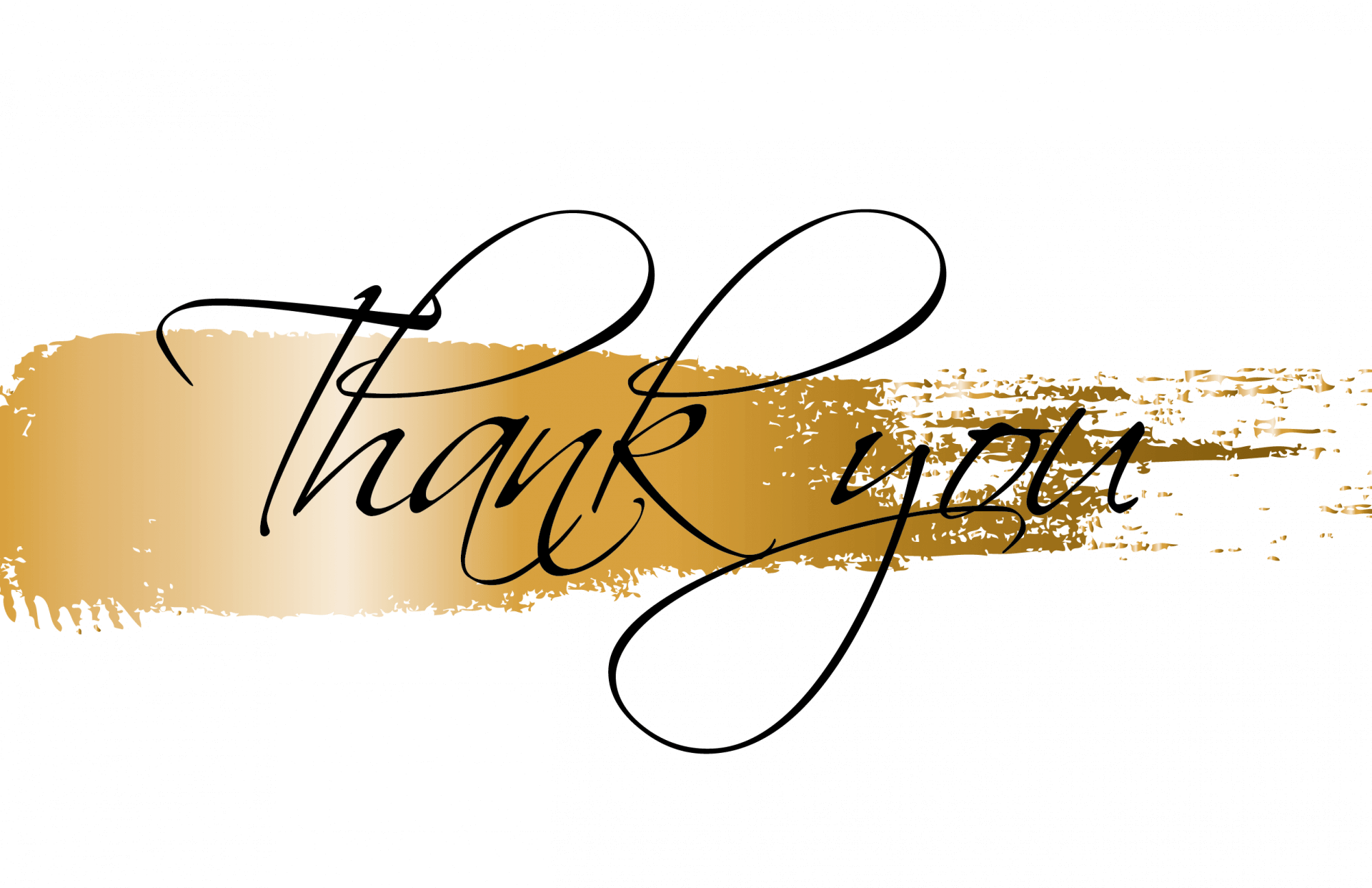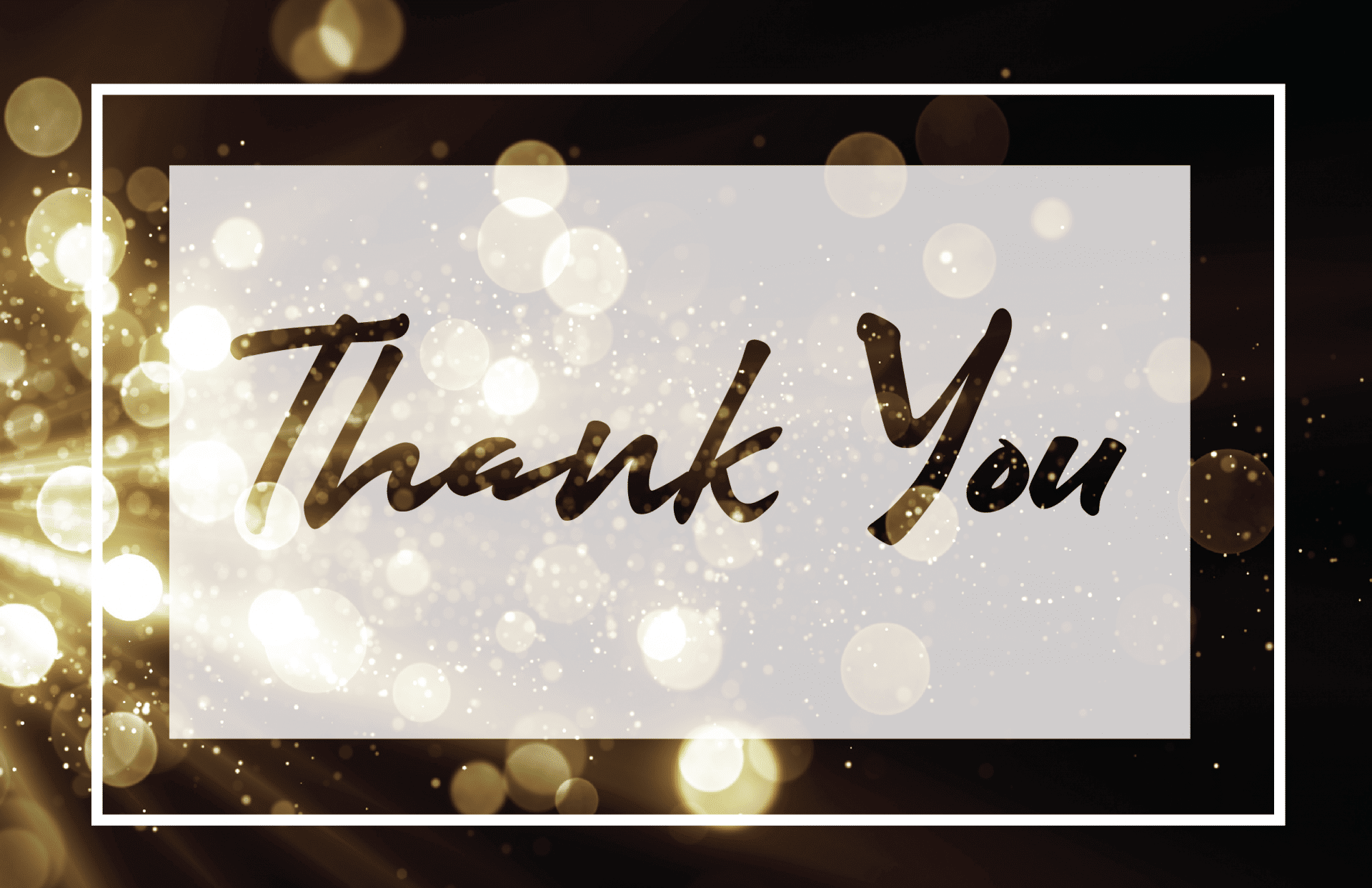 Need a boost to your marketing? For turnkey Luxury Real Estate Agent marketing and branding solutions, click here for a demo of the LUXVT Pro membership program !