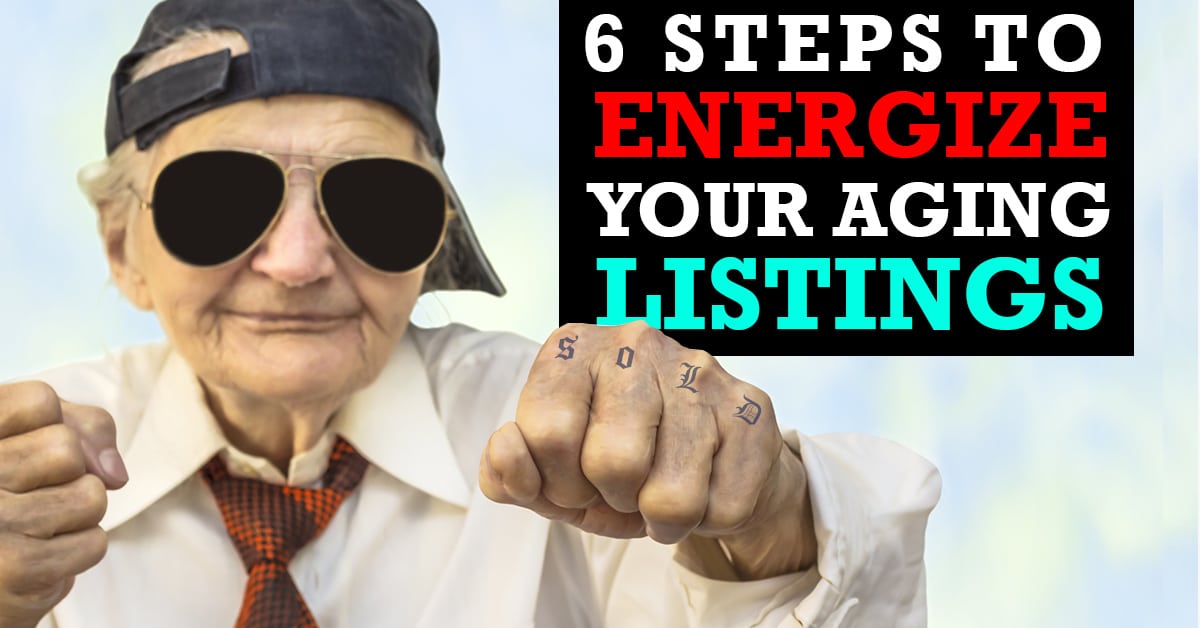 6 Steps To Energize Your Aging Listings
---
Got aging listings that are gathering dust? Maybe you have a home that's been hibernating all winter long, or a unique property that's going to take a "needle in a haystack" buyer.
So how do you shake the cobwebs off your aging inventory and revitalize interest from buyers? More importantly, how can you prove to your sellers that you've got the endurance and creativity to get them to the finish line?
Here are 6 steps you can take to breathe life into aging listings – before you revisit the price.
Step 1: Where Does It Hurt?
When listings go cold, "the most important thing to begin with is to analyze why it went stale in the first place," says Tampa Bay agent Brad Jenkins, creator of real estate blog TheLazyAgent. "You can't fix what's wrong until you know what's wrong. Then from there, develop your marketing strategy including a buyer profile to reintroduce the home to the market place."
Take an honest look at both the property and the marketing. Besides overpricing, some common ailments are lackluster home visuals, overdependence on "same-old" marketing tactics, inconsistent showing or open house availability, and lack of awareness among other local agents.
Step 2: Refresh The Look
Taking a few new photos can breathe new life into an listing's online presence. A dramatic twilight shot of the exterior or a stylishly staged living room do wonders to improve appeal. You don't need to reshoot the whole property – just a few key highlights will do.
Also consider a light groundskeeping and maintenance refresh to boost curb appeal – especially if the home has been vacant. After a few months the unlived-in appearance can become gloomy and unkempt.
Refreshing the look may cause buyers who may have passed over the home to do a second take. It'll also show your sellers that you're still bringing energy and vision to the job.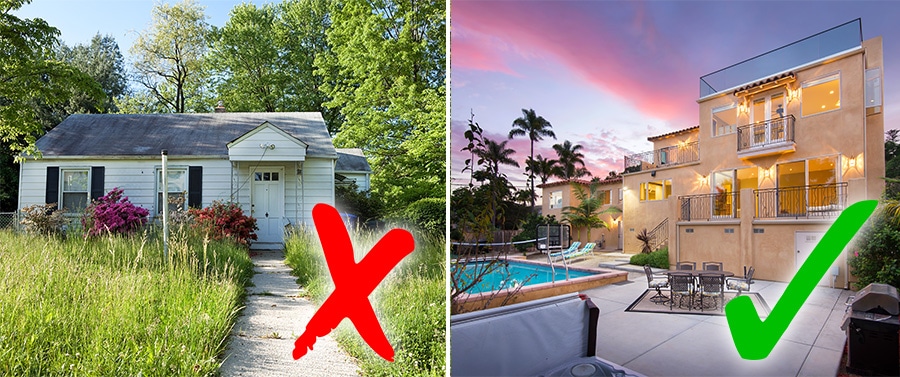 Step 3: Profile Your Buyer
A concise mental picture of who your ideal buyer is can sharpen your marketing efforts for a challenging listing. It can also minimize your advertising costs by eliminating audiences that aren't a likely fit.
So what does the buyer for your listing look like? Think about who lives in the area now, and how it's trending: family makeup, profession, income, and even special interests such as boating, architecture or gardening. Consider asking your their sellers for their input, too.
Once you have a profile of who the likely buyer might be, it's easy to create targeted advertising that is both creative and cost-effective.
Step 4: Deploy Targeted Ads
After a few fruitless months on the market, your sellers will appreciate – and probably expect – a new and original marketing initiative. But you may be understandably reluctant to invest more money in a listing that's struggling.
The solution is simple: locally targeted ads served across web, social media, search and mobile apps. Compared to traditional marketing like expensive magazine ads, running targeted ads with major digital brands like Facebook, Google and LinkedIn is both innovative and cost-effective. It's also a lot easier than you may think.
And thanks to Big Data, it's now possible to target buyers with an incredible level of detail. Take your pick from location, wealth, activities, life stage and much more. Want to reach growing families within a mile of your listing with combined incomes over $250k? Piece of cake. Fortune 500 executives in downtown Chicago who love snowboarding? No sweat!
All you'll need to get started is a free Facebook or Google Adwords account. Using your Buyer Profile, you'll be able to deploy a campaign that reaches your perfect audience quickly, at any budget you choose.
Remember: once you've launched your campaign, make sure to provide your sellers with regular, visual updates of the ads and their performance.
Step 5: Keep Price In Mind
If you're convinced a price change is necessary to get the listing out of the doldrums, this is a good time to set the stage for that conversation without blindsiding your sellers with bad news.
You can approach the the topic with your sellers along these lines: "Although interest hasn't been as strong as we hoped, let's not look at changing the price yet. Let's try A, B and C first, and in 60 days if we're still in this position, we can reevaluate." This approach demonstrates that you're committed to bringing your sellers top dollar over the long haul, and not looking for a quick exit.
Step 6: Don't Get Lazy – and Don't Give Up Hope
Whatever you do, NEVER let the listing go into autopilot or let your communication with the sellers lapse – this is how listings are lost. The battle is won with planning, communication and timing. Stay on top of the tough ones and you'll reap the rewards in the long haul.