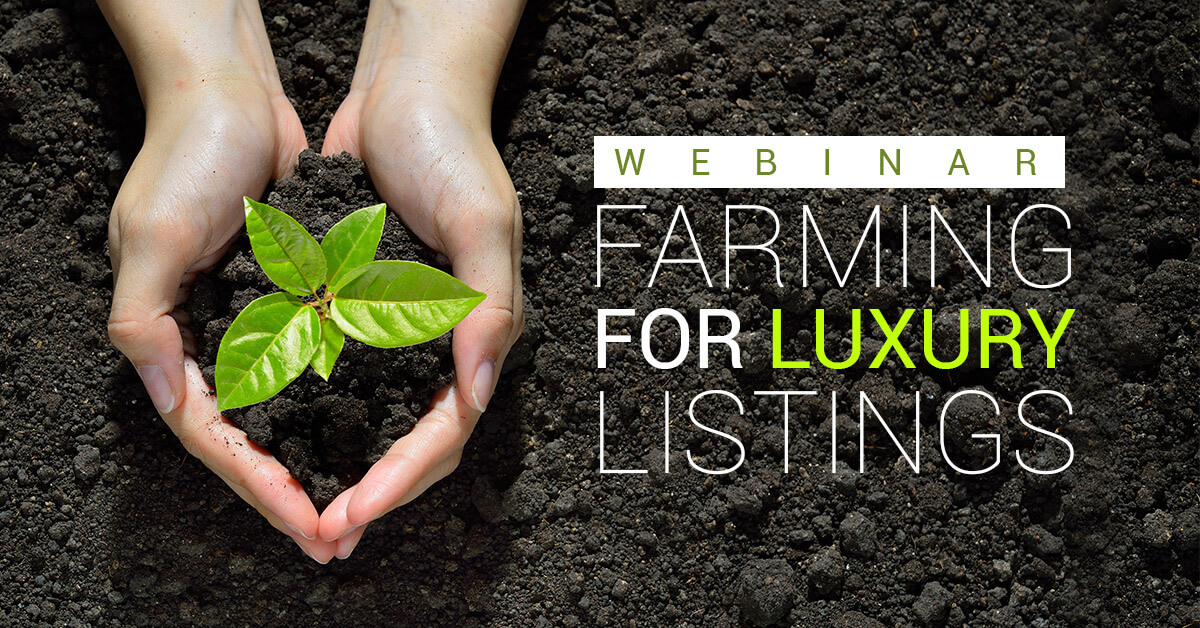 Webinar: Farming For Luxury Listings
---
Learn tactics and tools for reaching high wealth prospects – and plant the seeds for success for years to come.
Social media, content marketing, and digital ads have given savvy agents powerful new tools for real estate farming.
Learn how to blend time-tested tactics and new tech to achieve consistent results, plus messaging and methods that stand out in an upscale market.
We'll look at best practices for traditional methods like postcard mailers to modern tactics like social ads and Linkedin outreach – all with the goal of keeping you top of mind.
Topics include:
Building the perfect luxury farm list
Integrating social and digital with traditional tools
Winning creatives that get remembered
Generating buzz with upscale audiences
Guerilla tactics to stretch your dollar
Sign up for exclusive early access today!
Related Posts: