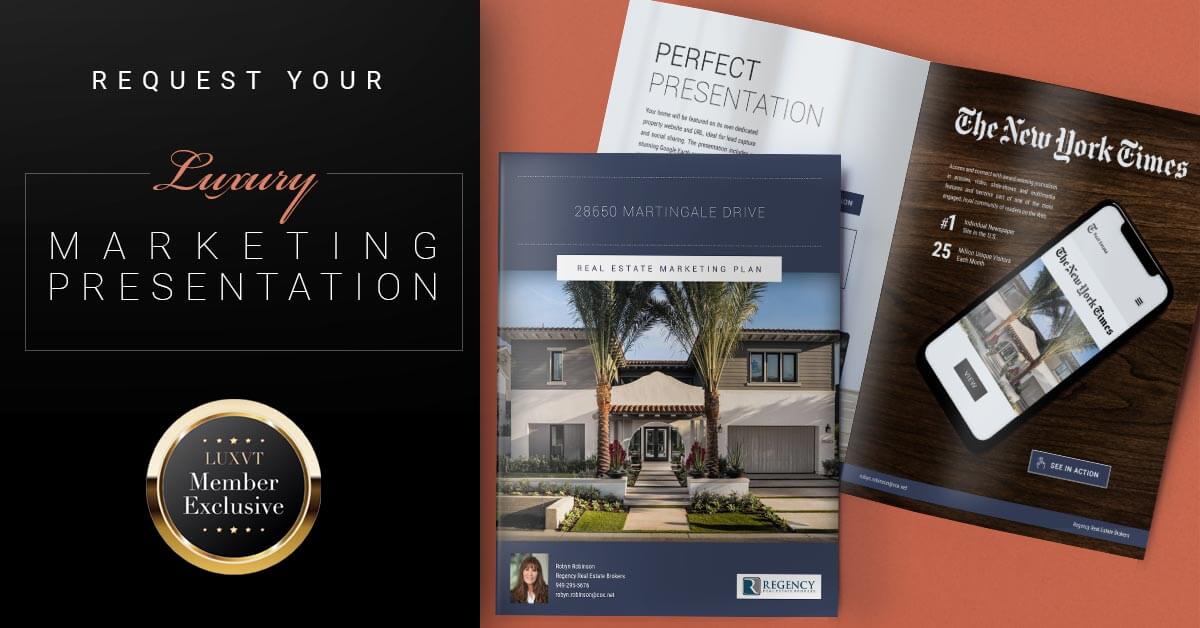 Request your Luxury Listing Presentation
---
If you're a LUXVT Pro, Essentials or Broker member, you get a personalized Luxury Marketing Presentation included with your membership.
This Presentation is a tool to help you show prospects you offer a world class marketing program – and to help you sign more listings.
If you haven't gotten yours yet, please use this form to request it. You can specify the images and contact info you want used.
Note, you will get a similar presentation for every listing you submit to LUXVT, and you can also request an On Demand version for specific listing appointments. But you'll want to keep this version handy as an "evergreen" piece that doesn't depend on the status of a listing. (That way you can link it from your website, use in your marketing campaigns, etc without having to worry if listing info is current.)
What do I need?
Your agent photo, logo and contact information as you want it to appear on the presentation OR a link to a web page where that information already exists.
A specific property you'd like to feature (such as a past SOLD listing) – OR a generic property photo that is comparable to the listings you want to represent.
Request Your Presentation Now: