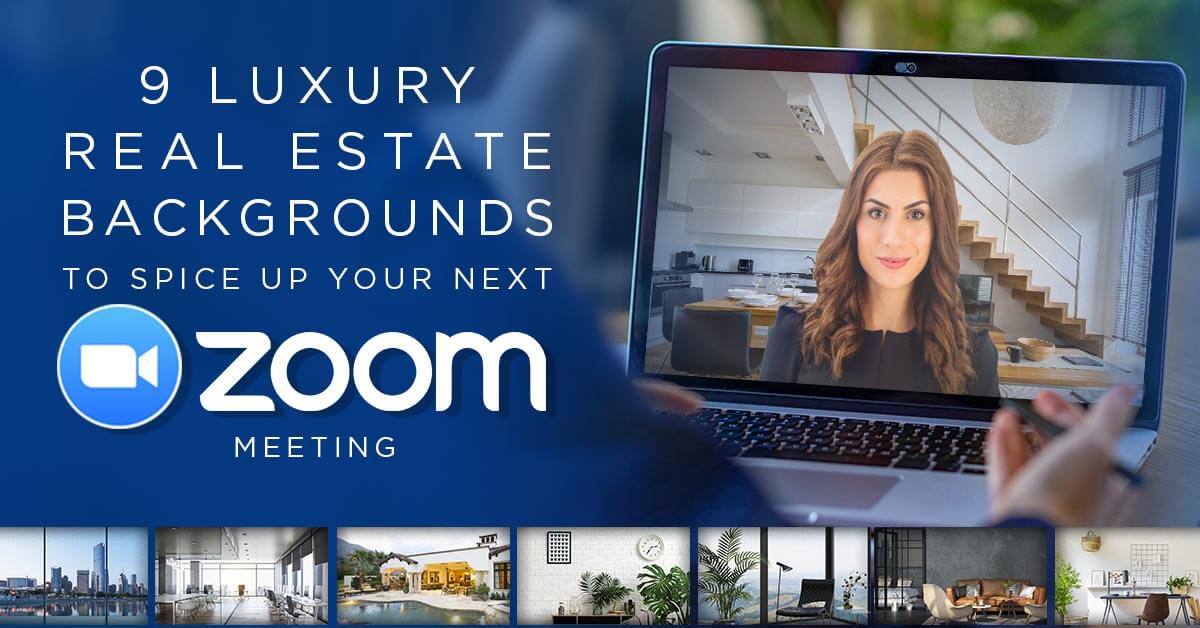 9 Luxury Real Estate Zoom Backgrounds [2020]
---
Add some luxury flair to your virtual zoom meetings by using one of our interior and real estate themed backgrounds. Zoom video chat has an awesome feature that allows you to add in a virtual background so you no longer need to be standing in front of a plain office wall during your next meeting. You don't even need a green screen behind you, and better yet, these backgrounds are far from the cheesy defaults that put you on tropical islands or a field of dandelions.
In the spirit of everyone currently being home-bound, you may have recently had to switch some of your in-person meetings to virtual meetings. We are fortunate to live in an era where video conference tools like Zoom make digital communication a breeze. But when your kids and dogs are photobombing your video calls, it becomes difficult to convey the same professional charm and demeanor that you would at an in-person meeting. Sometimes video conferences with clients can feel lackluster and uninspiring compared to meeting at a cool coffee shop or at a prospective property for sale.
Whether you want to seem like you're hanging out in your swanky Manhattan skyline office or inside a cozy beautiful home, one of these is sure to add a little fun to your communications with clients and coworkers.

Gaining new clients in the world of Luxury Real Estate Marketing means showing them you're the best pro realtor for the job. With LUXVT, our PRO Agents are able to show clients they will get the best top-of-the-line digital marketing available to them in the hottest real estate publications.
Schedule a call with one of our reps to find out more today!
How to use:
Using these real estate Zoom backgrounds is easy breezy.
Click on the background you'd like to use in the grid below. Then right-click and select "save as" to save the graphic on your computer!
Open your Zoom app
Click on preferences > virtual backgrounds > and hit the + sign to upload the image of the background you want to use.
Select your favorite background and you're ready to roll!