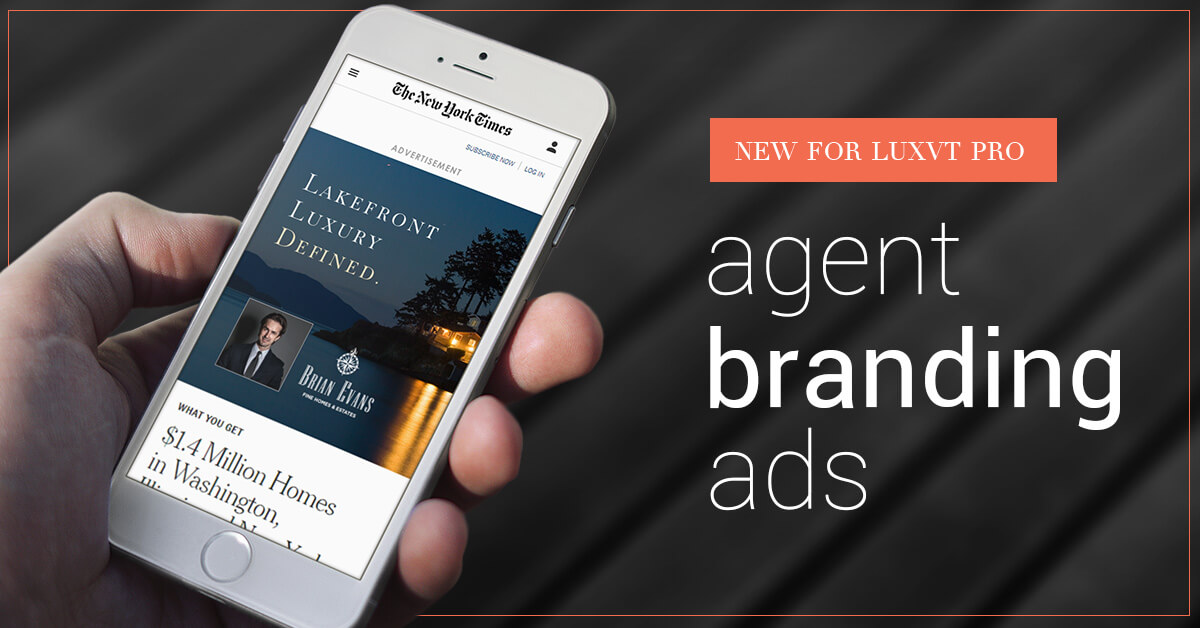 New Pro Feature: Real Estate Agent Branding Ads
---
Build your reputation as an elite luxury agent with stylish targeted ads.
Let prospects in your territory know that you offer the best luxury marketing program in town! Our new Real Estate Agent Branding Ads feature is designed to grow your market mindshare, build your reputation as an elite agent and help you sign more high-end listings.
Agent Branding Ads delivers consistent, effortless messaging for your brand across 1000s of websites and apps, all precision targeted to high wealth homeowners right in your area.
Your Agent Branding Ads campaign includes an elegant Luxury Landing Page to show sellers your world class value proposition. Ad design, campaign management and weekly reporting are all included – you just set and pay your actual ad budget (min $30/month). Click here for more detailed information about Agent Branding Ads.
Real Estate Agent Branding Ads
Agent Branding Ads are an exclusive feature for LUXVT Pro members. Learn more about membership with the free LUXVT Pro Membership Guide download.
LUXVT Pro members also have access to exclusive optional upgrades like video ads, special interest targeting, farming campaigns and more.