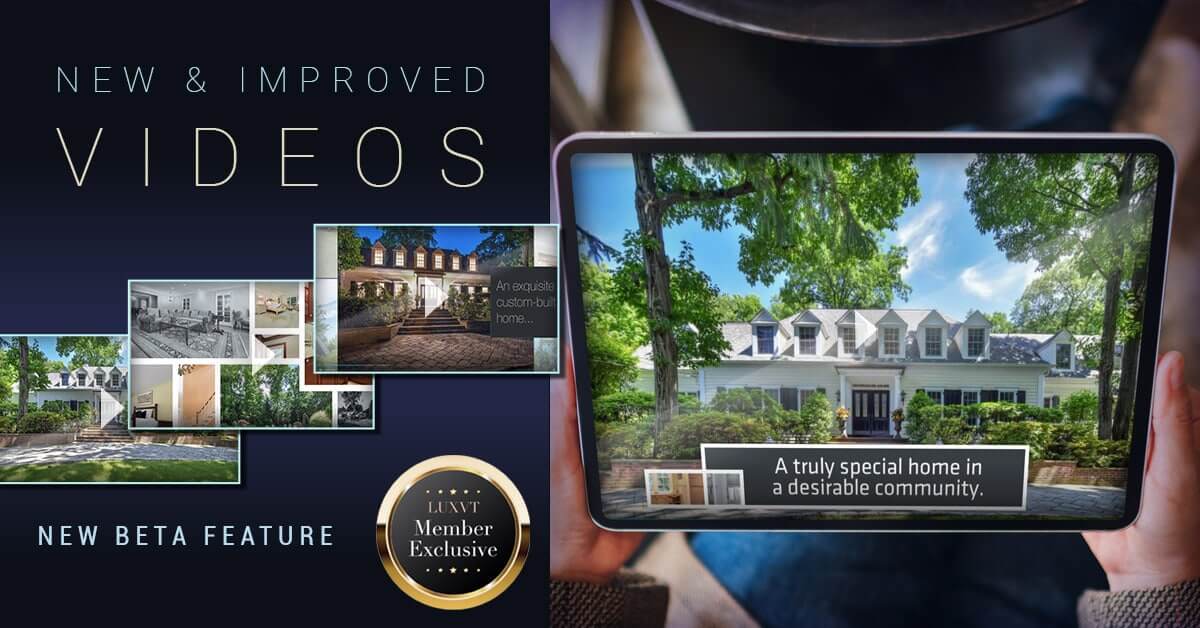 New BETA Feature: New and Improved Tour Videos
---
Do your tour videos need something a little extra? We've got you covered with a new BETA feature, new and improved tour videos, available with any of your listing campaigns.
Choose from 3 elegant themes- Frameless, Grid, or Clean lines, and we will do the rest for you. Simply submit your tour as usual and our design team will curate elegant captions and smooth panning effects to work perfectly with your images. Branding and customization are available as well- and in the end you will receive a polished and professional-looking video to share and promote your property listings.
This beta feature is available to try with any new LUXVT listing campaign for a limited time. Use the form below to get started now!
#1 Clean Lines
#2 Grid
#3 Frameless
Request Your Custom Video: