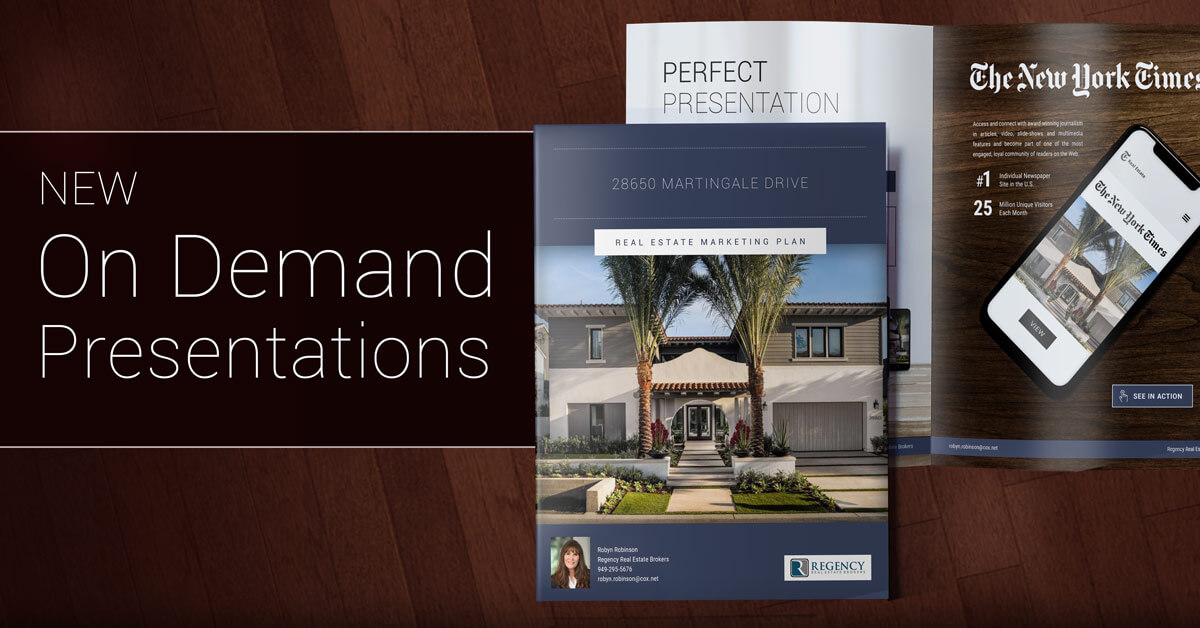 Introducing On Demand Listing Presentations
---
Exclusively for LUXVT Pro Members
We're excited to announce that LUXVT Pro members are now able to request an On Demand Presentation for your upcoming listing appointments. It's a great way to show prospective sellers your elite real estate marketing program. It also helps you earn premium commissions and outpace the competition.
This luxury real estate marketing presentation shows examples of a LUXVT campaign for the property. It's customized with the property address and photo and shows ads in the NY Times, Wall Street Journal, international placements and much more. Sellers can see what their home will look like with a world class real estate advertising campaign.
Pro members can request up to 2 free On Demand Presentations per month. Additional presentations are $35 each. You'll get a 16-page digital PDF branded with your contact info, logo and photo and customized to your listing.
Not a LUXVT Pro member yet? Click here for the free membership guide.
To request a presentation, please contact your LUXVT representative or email helpdesk@luxvtpsupport.com. Please include one photo of the property along with the property address. If you do not have a photo of the property, we will use a satellite view.
Please allow 2 business days for delivery. Expedited turnaround subject to availability.