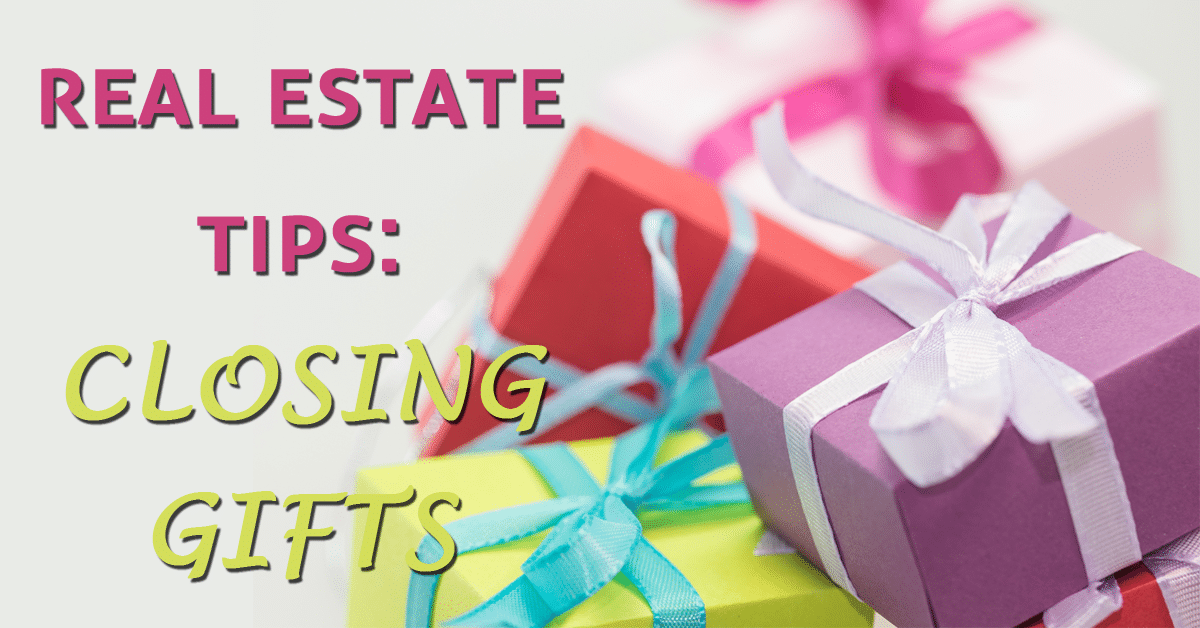 Closing With Style: Great Real Estate Closing Gifts
---
Investing a part of your real estate commission in your future success is important. A great investment is a closing gift that'll make you memorable to buyers. So which real estate closing gifts are the most powerful for generating repeat business and referrals? Check out our real estate tips below.
Before you hit the mall, keep a few things in mind…
A winning gift is one that is authentic, serves your client (not you!) and the delivers the optimal ROI. To put it simply, your gift has gotta have a wow factor and be personalized to your individual clients.
When planning gifts, remember…
Gifts can be deductible on your income tax returns
Time of giving matters
Don't give anything that'll increase your liability to lawsuits (for example: no sharp knives or security systems…)
True gifts are legal providing they are not in exchange for business
At a loss for what to buy? Consider this…
Think about your clients' interests
"I like to find out their favorite things and make a custom gift basket for them," says Jenina Rangel, a realtor at Allison James Estates & Homes. "Some handy home items and some gifts just for them to enjoy."
Putting together a gift basket with household items you know they will love and need shows that you care about your clients. They'll appreciate your thoughtfulness and come back to you if they ever need a realtor again.
Don't forget the kids
During a move, parents have too much going on to completely focus on their children. Help out! A thoughtful gift for kids may make all the difference in the immediate move and long term level of happiness of buying this property. Consider giving kids travel games, toys, décor for their new room, or maps of in their new area.
Customize!
There's plenty of companies that will customize household items. Consider monogrammed pillows, personalized coasters or wall plaques. Your client will appreciate the extra step you took to make an item personal.
"I love to give small crystal mantle clocks with an engraved note on back: 'Enjoy every minute in your new home,'" says Jeri Carr Benson of Realty Source, Inc. "Always there to remind them of the wonderful escrow we worked on together."
Give a little something to help with the move
Whenever moving to a new home, homebuyers are going to need to go shopping for random house items. Joey M. Cope, a realtor at Denny Grimes & Company, Inc., likes to give clients gift cards to home improvement places like Home Depot, Lowes, Bed Bath & Beyond. "The new owners seem to love it," says Cope. "It gives them money for things they actually need. Appreciation seems to overflow!"
Provide smart home technology
Even some of the most luxurious estates can be sorely outdated when it comes to technology. There are many affordable and easy to install smart home devices today. Smart lights, thermostats, locks, and security cameras can all add a lot of wow without breaking your wallet.
Summary
Incorporating great gifts into your marketing plan are totally worth it. Making gifts meaningful and memorable will help you strengthen ties with your clients. In turn, they'll consider you for repeat business or referrals.